10 Free Stock Photos of Exercise & Fitness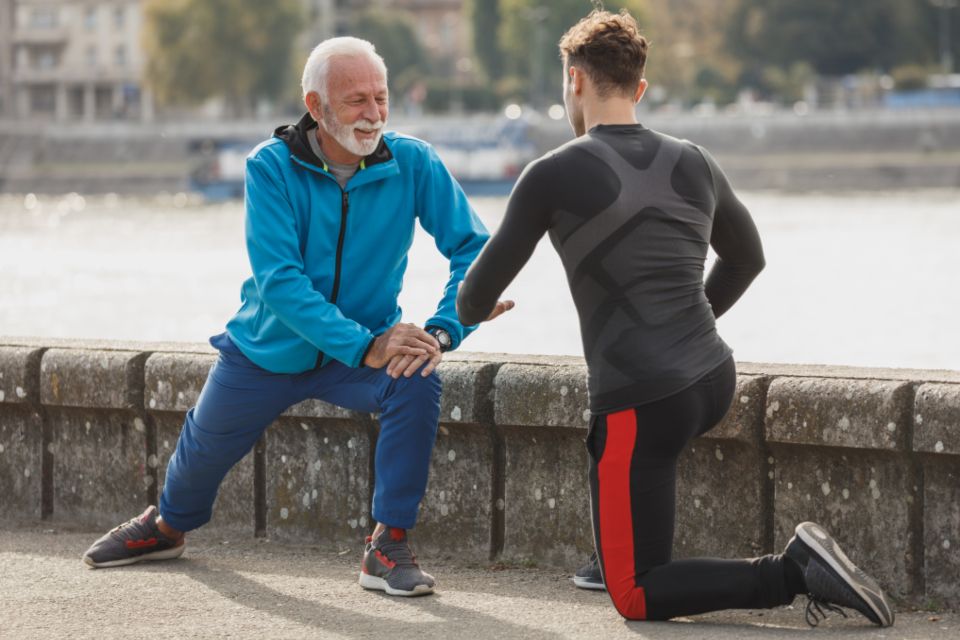 It's no secret that the beginning of the year is riddled with resolutions for most folks; with many people centering their goals around improving physical wellness and dusting off their exercise routines. But, where do you go to find high-quality, free stock photos of exercise and fitness? Well, StockSnap, of course!
StockSnap has everything you need - from 100% free, fitness photos to inspire your journey to energetic images of exercise, that you can use to enhance your small business' social media.
So, what are you waiting for? Here, we've compiled a list of 10 free stock photos of exercise and fitness to get you started! Download them all, today!
1. Family Yoga with Mom and Baby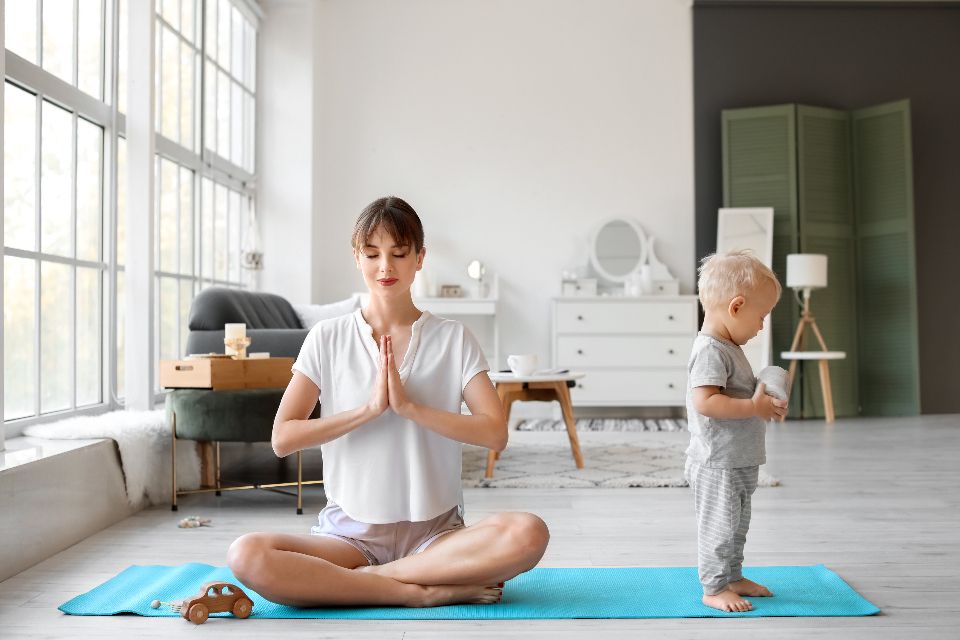 Are you one of more than 30 million American adults who practice yoga? It is popular form of exercise that is known to promote inner peace and physical strength. Whether you're a seasoned practitioner or new to the mat, you may find yourself looking for some yoga-centric content. If so, consider this free stock image, of a mother and child practicing yoga in their home, to elevate your content to the next level.
2. Senior Man Running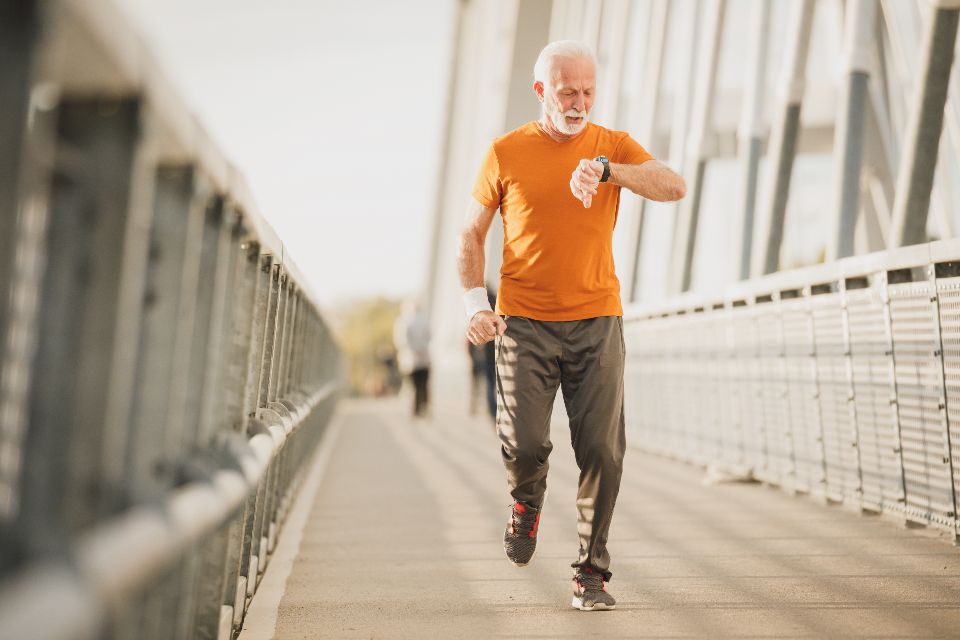 You're never too old to move your body. Do you agree? If you share this sentiment, download this photo, of a senior man running on a pedestrian bridge, and share it online, today!
3. Female Fitness Trainer Doing Squats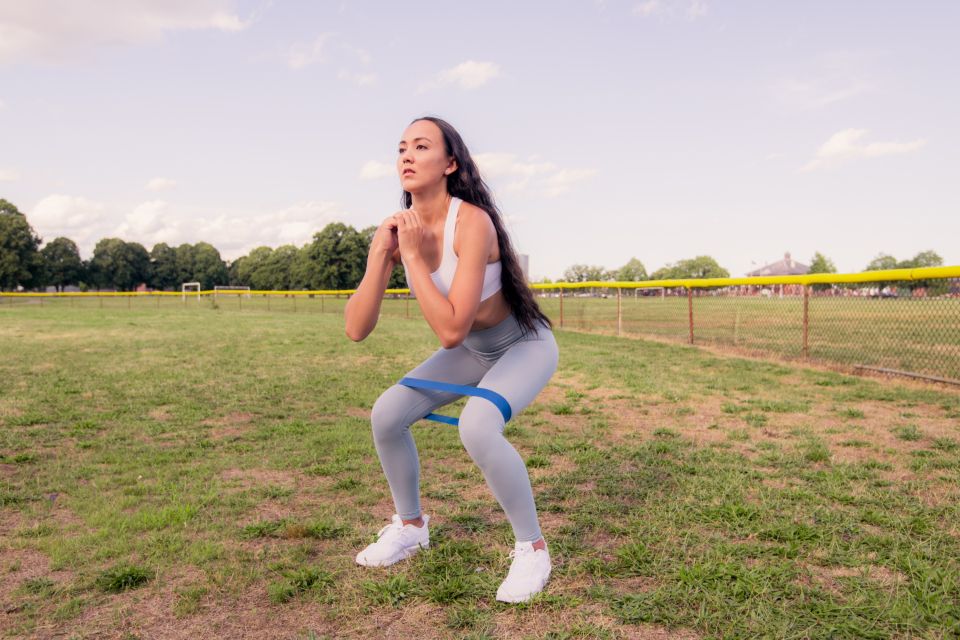 Resist the urge to let your exercise and fitness resolutions fall by the wayside. Instead, download this image, of a female fitness trainer doing squats with a resistance band, to stay inspired.
4. Senior and Young Man Stretching Together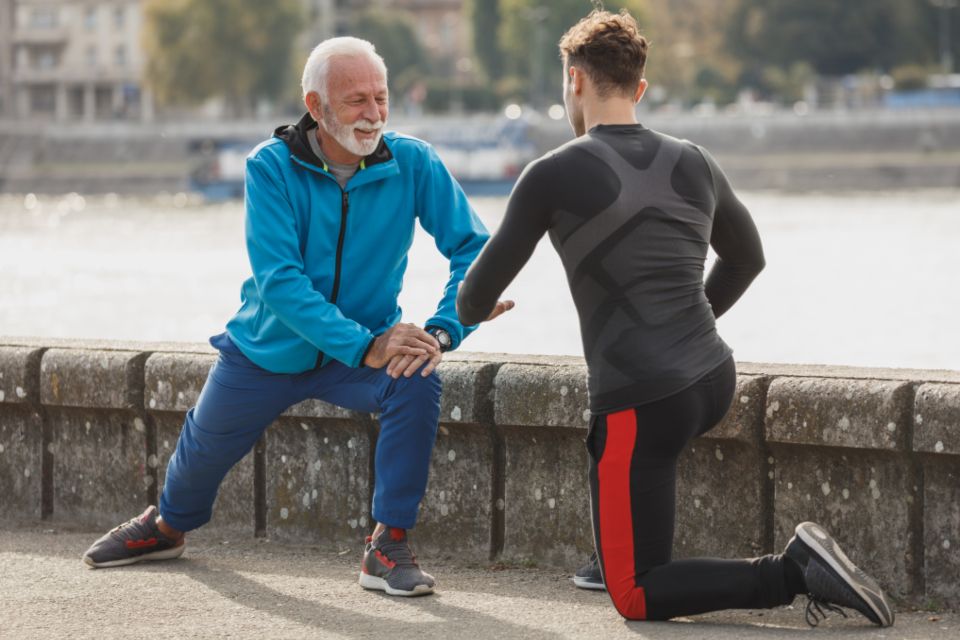 Exercise is truly for everyone - no matter your physical appearance or age. If you agree and you're looking for a multigenerational fitness photo; look no further than this image, of a senior and young man stretching together.  
5. Young Man Exercising with Hand Weights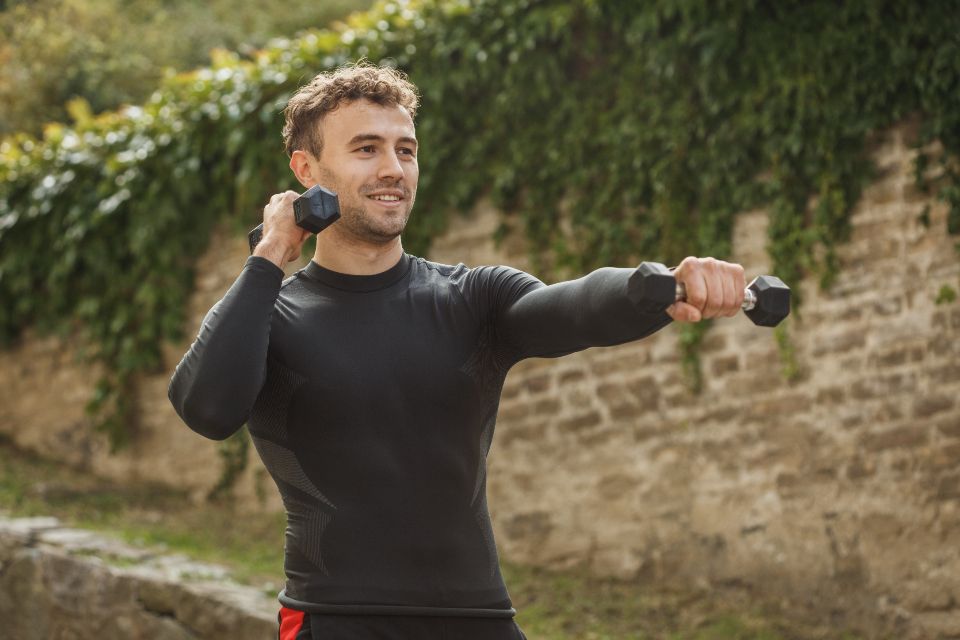 Ready to power through your workouts and get fit, this year? Download this image, of a young man exercising with dumbbells or hand weights, as inspiration for your own fitness journey.
6. Young Woman Practicing Yoga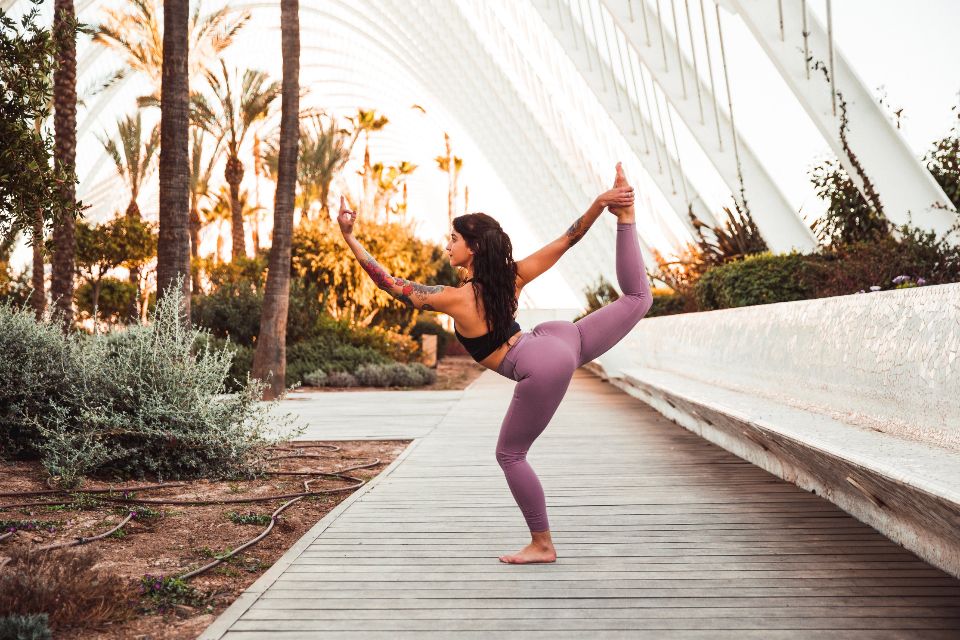 Whether you're finding your zen or just like engaging in strength-building stretches, yoga is the way to go. Looking for an image that suits your yogi needs? Download this photo, of a woman practicing a yoga posture, in a garden.
7. Man Bicycling on the Street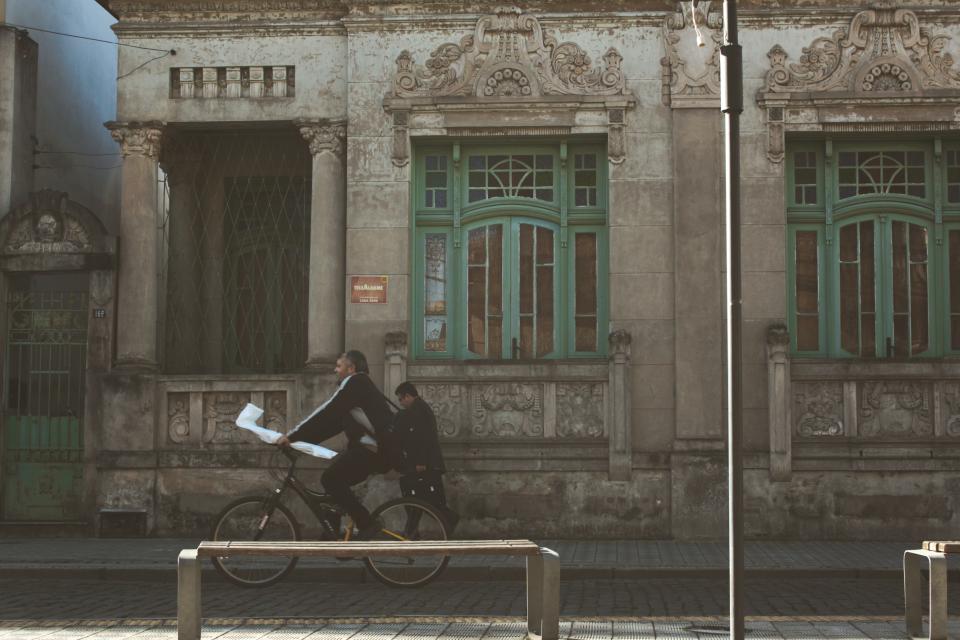 Is a bicycle more your speed? Whatever gets your body moving is sure to encourage an increase in energy and get you one step closer to your fitness goals. So, grab your bike! But before you do, download this free stock photo, of a man bicycling on a cobblestone street.
8. Friends Running in a Park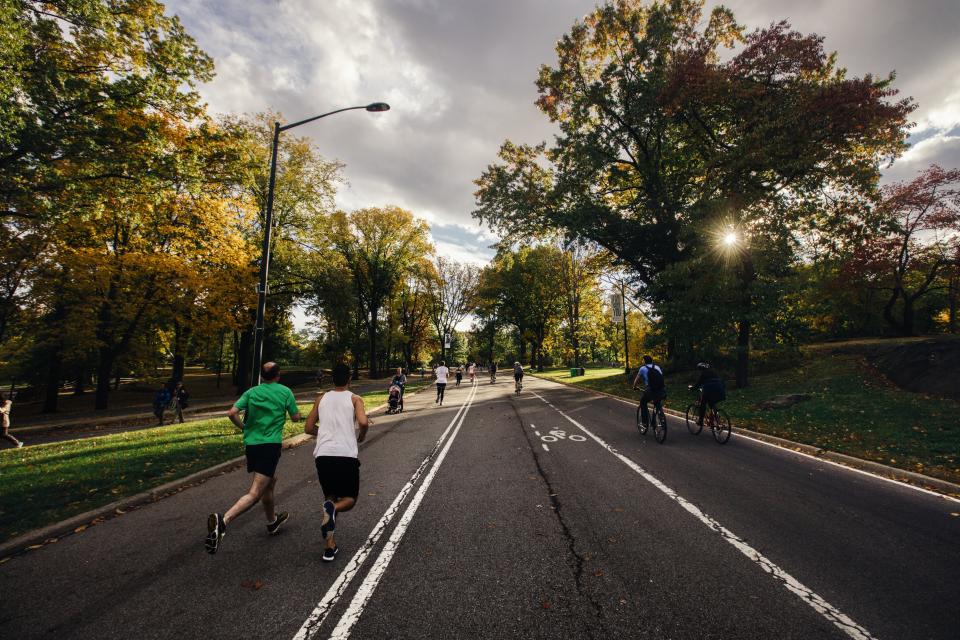 It's better to exercise with friends, isn't it? Have you ever considered  organizing a fitness-fueled meet up with your favorite people? Post this picture, of various groups of friends exercising in a park together, right now and invite your loved ones to burn a few calories with you.
9. Young Man Doing Push-Ups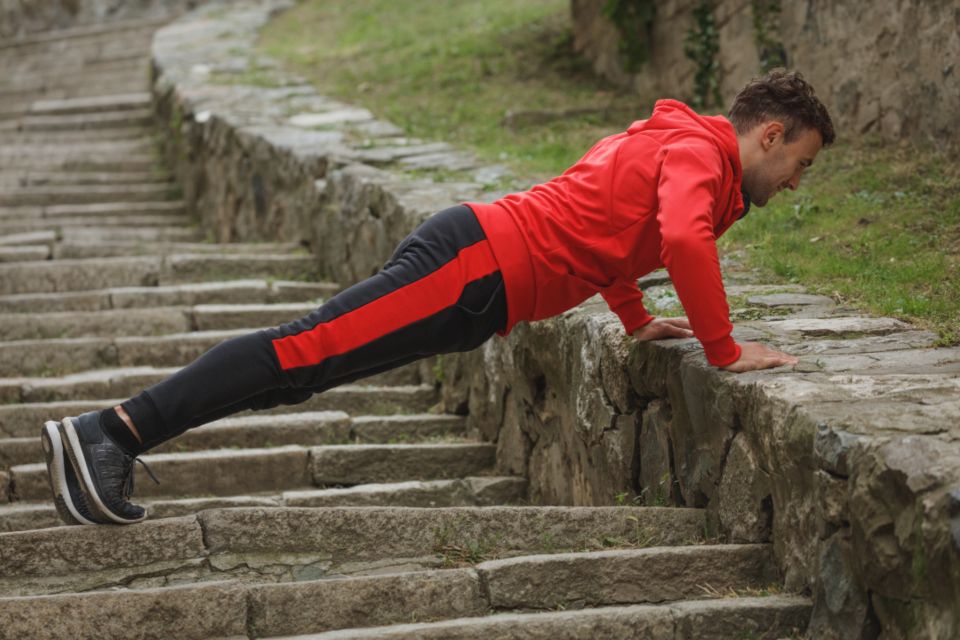 Know what it takes to get fit in no time? Are you a personal trainer? Do you run a fitness studio? No matter what you do, if you're an expert in exercising, you need great content to post online! So, download this free stock photo, of a young man in a red and black jogger set, doing push-ups on stone steps.
10. Woman Walking in Nature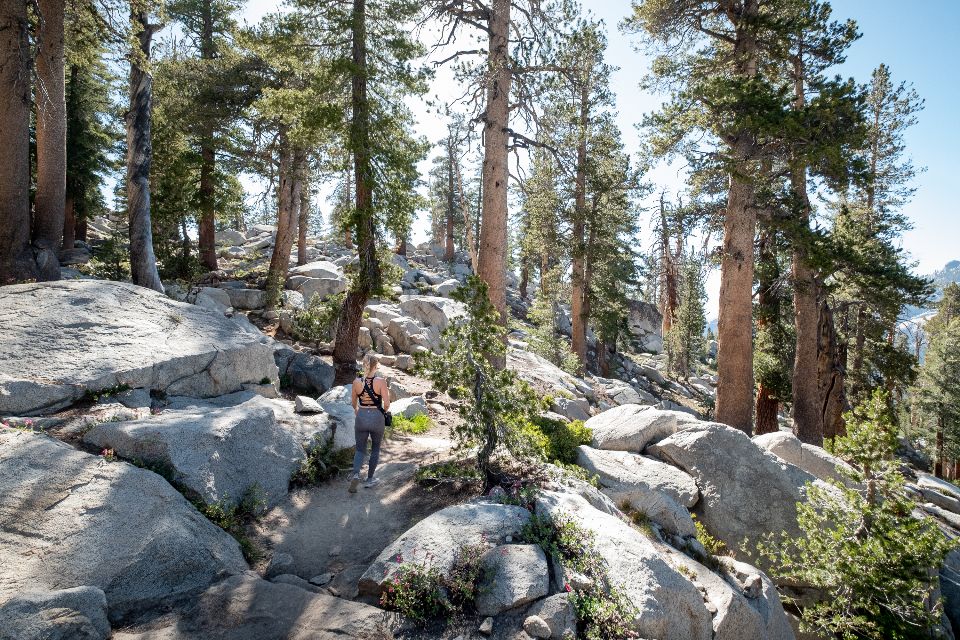 Sometimes a walk in nature is all you need to recharge. The bonus is that you'll build up your body's physical strength in the process! But, when you're out in nature, the last thing you want to think about is creating content. Instead of getting distracted with taking selfies or stressing about how to talk about your hiking experience online, download this free stock photo, of a woman walking in nature.