10 Free Stock Images to Attract Remote Employees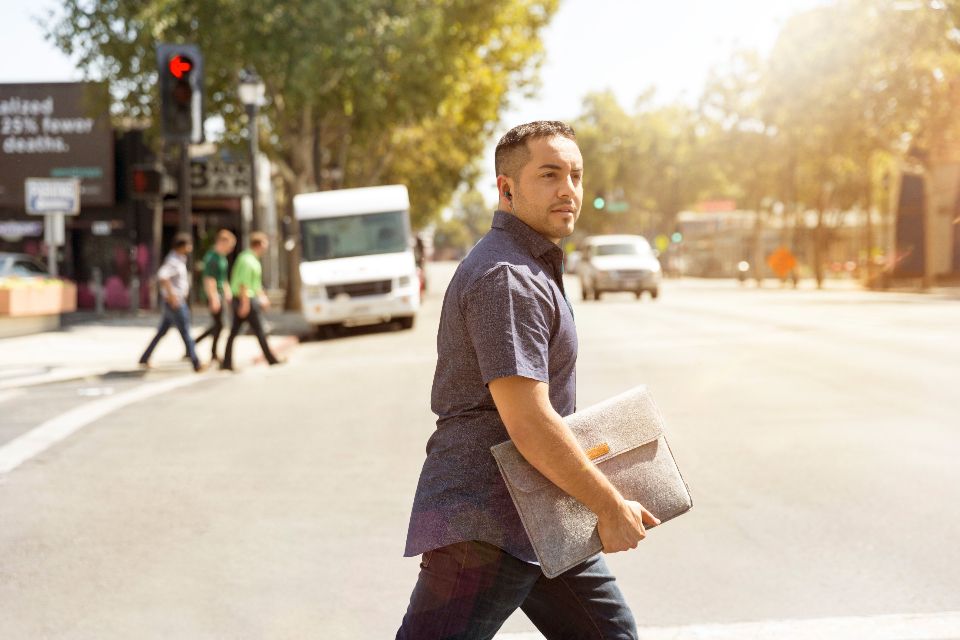 Job openings continue to surge as companies across all industries resume work in the wake of the pandemic. If your company has gone remote in any capacity, you're likely looking to attract candidates to fulfill new roles. But how do you stand out from the crowd of companies tapping into the same talent pool?
One way to give your job listings an edge is with your advertising. Adding images and videos to your job listings will not only make them more visually appealing, it could help your content show up higher in search results as well.
Whether you need to spruce up your company's website to reflect a new work-from-home policy or need an eye-catching photo to use on your remote job listing; you've come to the right place! Show talented candidates you mean business when you use these 10 free images.
1. Remember Smiles Can Take You Far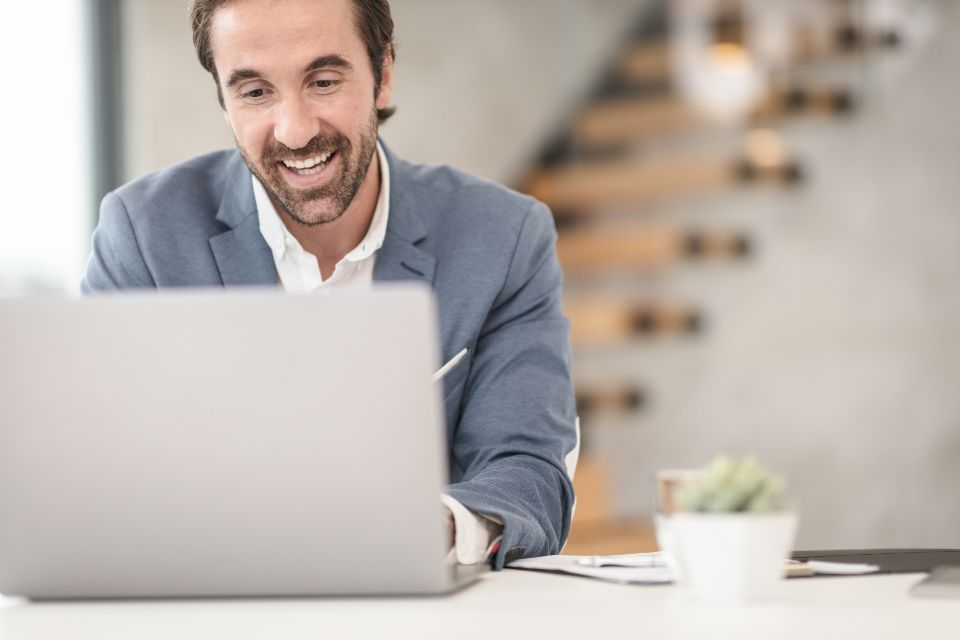 First impressions are everything! Use images like this photograph of a person in a business suit smiling in front of his laptop to evoke positive feelings towards your job listings.
2. Show an Office-Less Workplace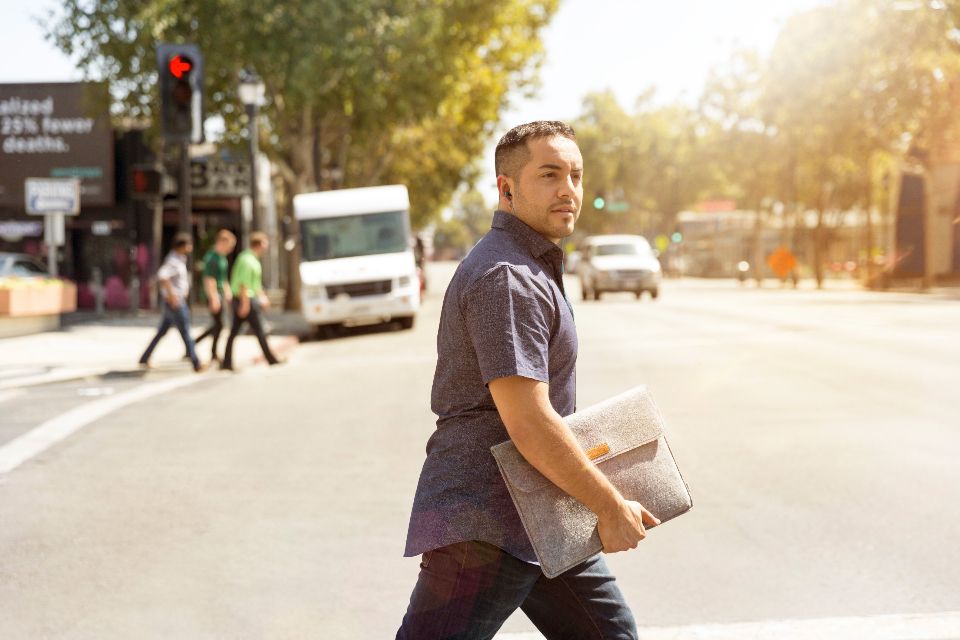 Entice prospective employees with images that emphasize that your company is remote and they can work from anywhere. This image of a person crossing the street,with their laptop in tow, works perfectly for companies that allow their employees to work from home or have hybrid work environments.
3. Be Inclusive. Show Diversity in Job Listings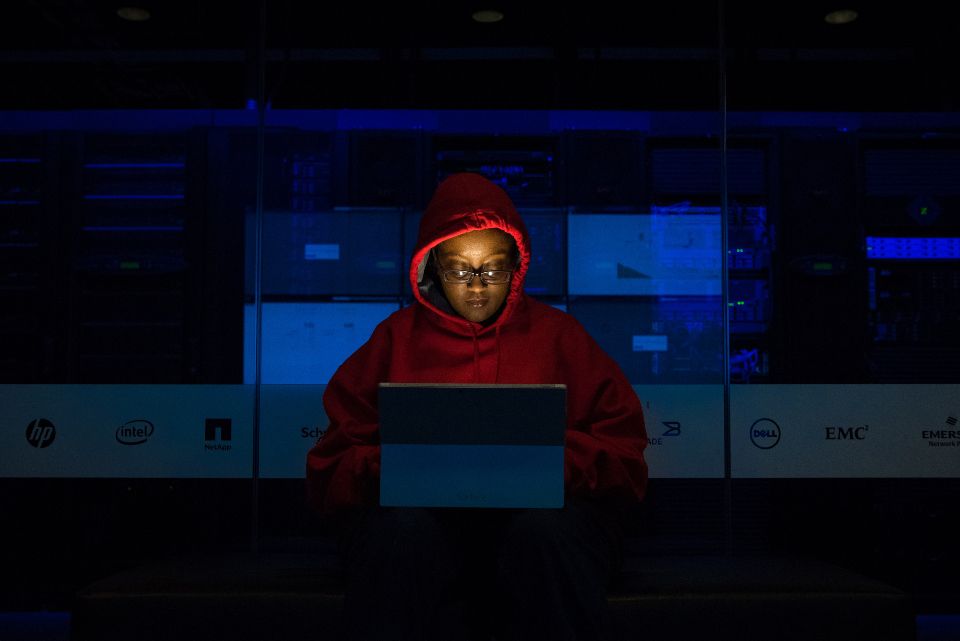 If you want to attract diverse candidates, consider using images that illustrate your company's values. This image of a woman coding in a red hoodie, by Christina Morillo, is the perfect example of how you can incorporate women, minorities, or non-binary individuals in your job listings.
4. Inspire Potential New Hires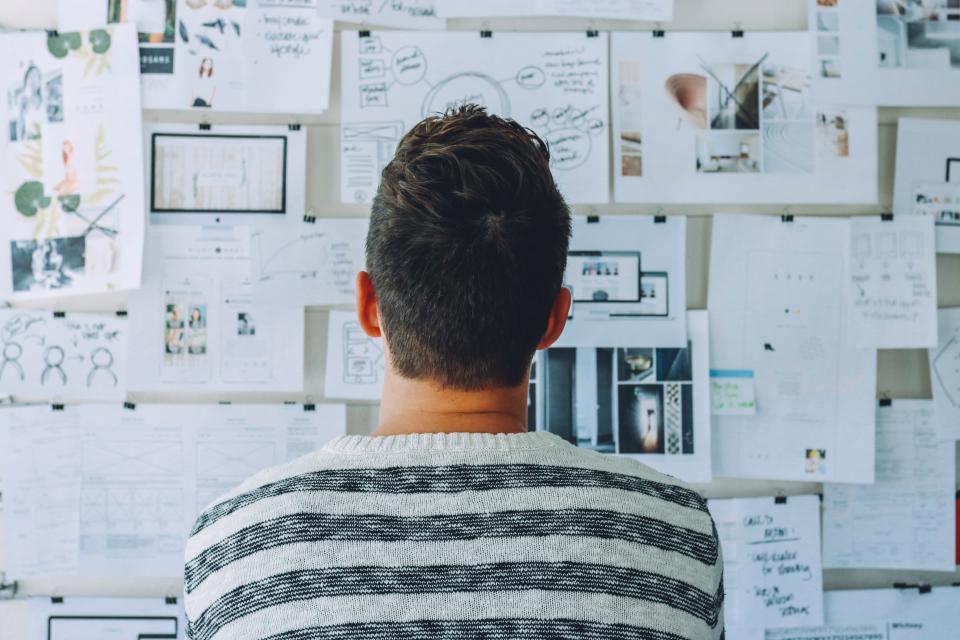 If your company is offering employees the opportunity to be creative while they work from home, make that very clear! Use this photograph of a person in front of a mood board to attract creative professionals to your company's open positions.
5. Do More with Less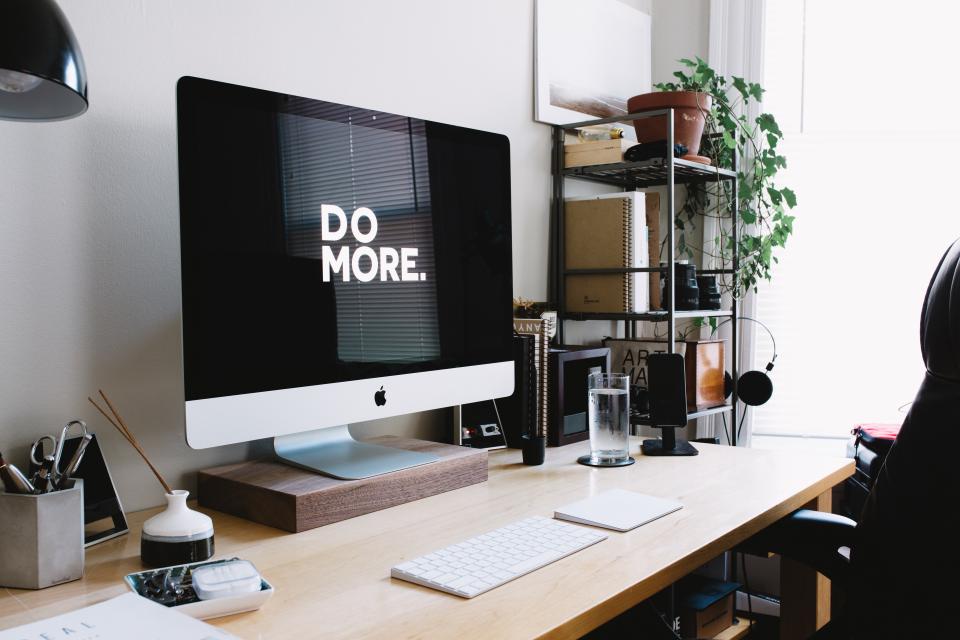 You don't always need to show a person to get your point across. Speak to your audience of potential employees when you use this photograph by Carl Heyerdahl that shows a desk with a computer, keyboard and microphone.
6. Make a Statement. Add Text to Minimalistic Images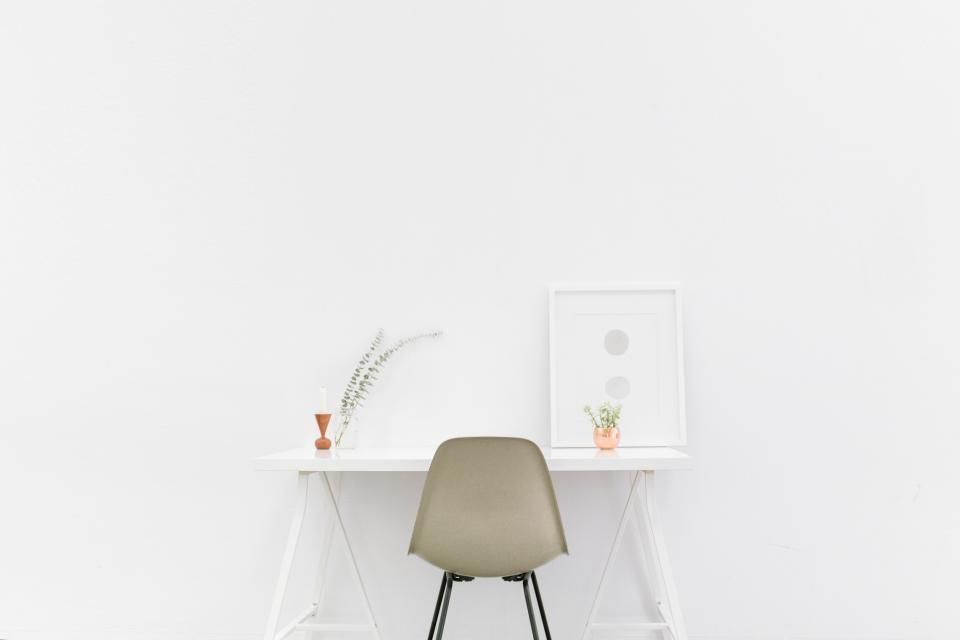 Are you posting your job listings on social media? Add your job description to minimalistic images like this photograph of a small white desk against a white wall.
7. Give An Overview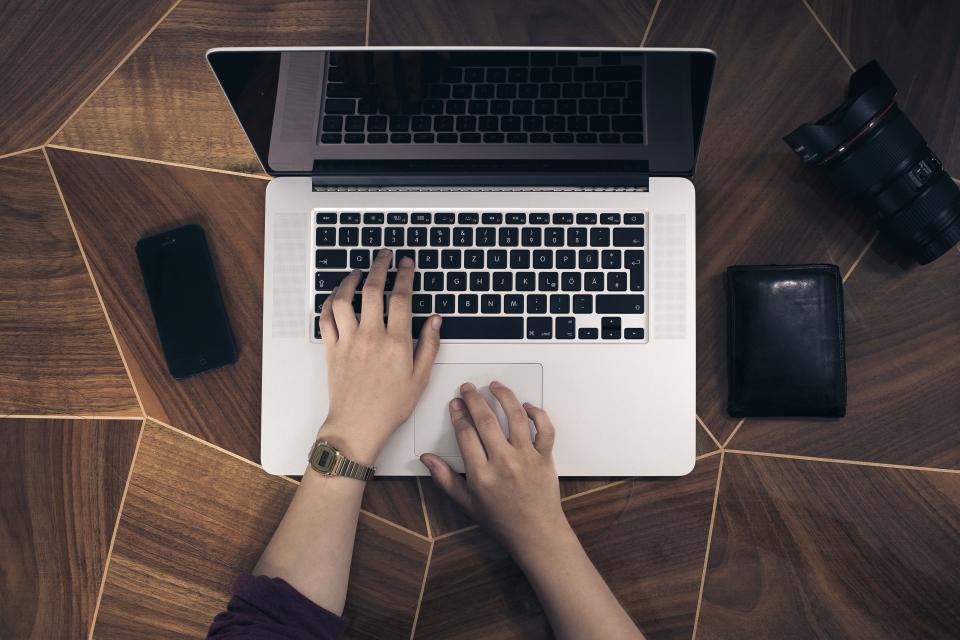 Evoke the overall vibe of your workplace environment with simple but stunning shots like this image by Fabian Irsara that shows a photographer working on a laptop surrounded by their wallet, cellphone and camera lens.
8. Show Employees What You Want
Does your company need people who can code? Leave the guesswork out of job listings with images like this upclose shot of coding language on a computer by Sai Kiran Anagani.
9. Remind Employees that Remote Work is a Lifestyle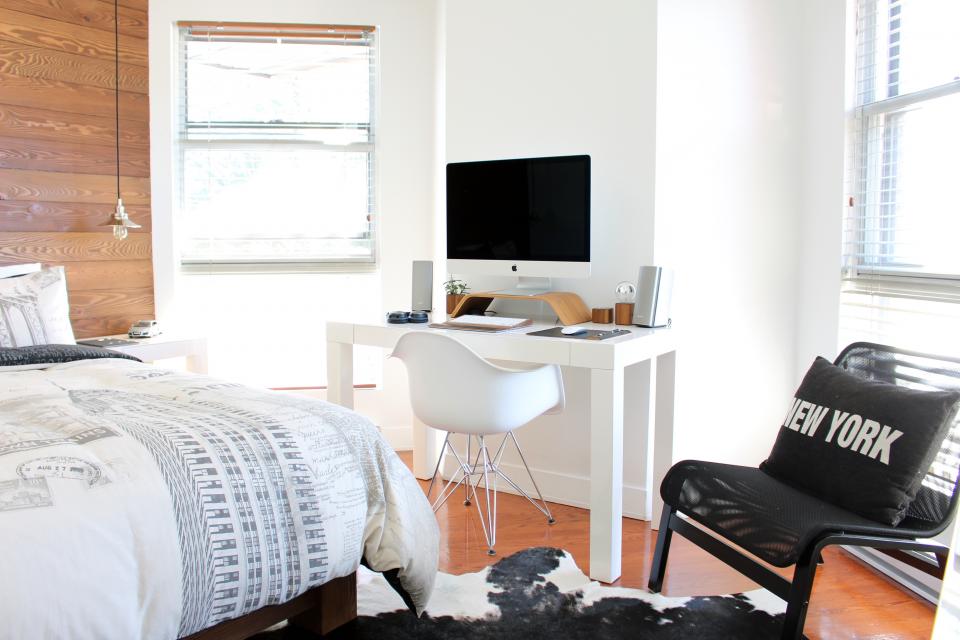 Use this gorgeous photo of a chic work from home set up in a modern New York City apartment bedroom by Gabriel Beaudry to show potential employees how they could be living.
10. Use Visuals to Find Your New Social Media Manager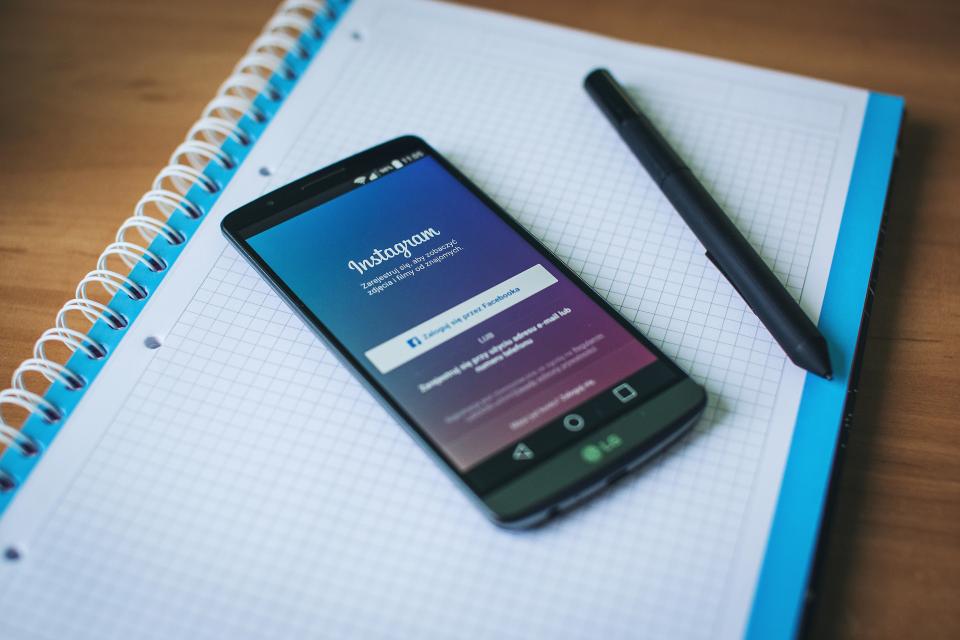 Need someone to run your company's instagram account? Use this free social media image to find the perfect person to boost your brand's social media presence.