14 Free Stock Photos to Say I Love You This Valentine's Day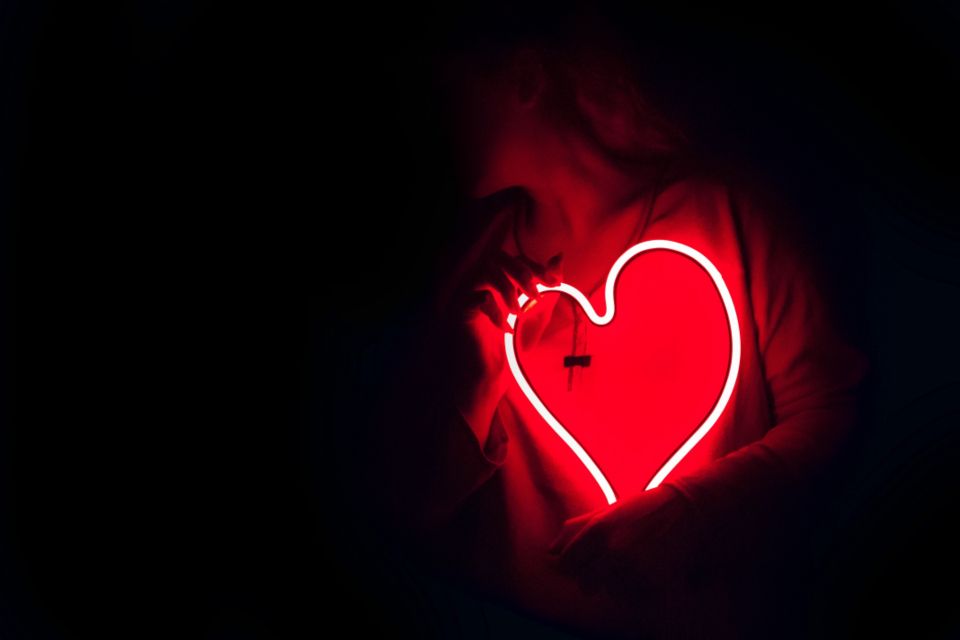 How are you expressing your feelings this Valentine's Day? This love-fueled holiday; sometimes referred to Saint Valentine's Day, is celebrated on February 14th by millions of people in America and worldwide. Do you happen to be one of them?
If you are looking for free stock photos to say I love you; you're in the right place! StockSnap has all the images you need to express your heart's desires. So, keep scrolling for 14 totally-free photos you can use for your Valentine's Day projects this year!
1. L-O-V-E Block Letters on Red Background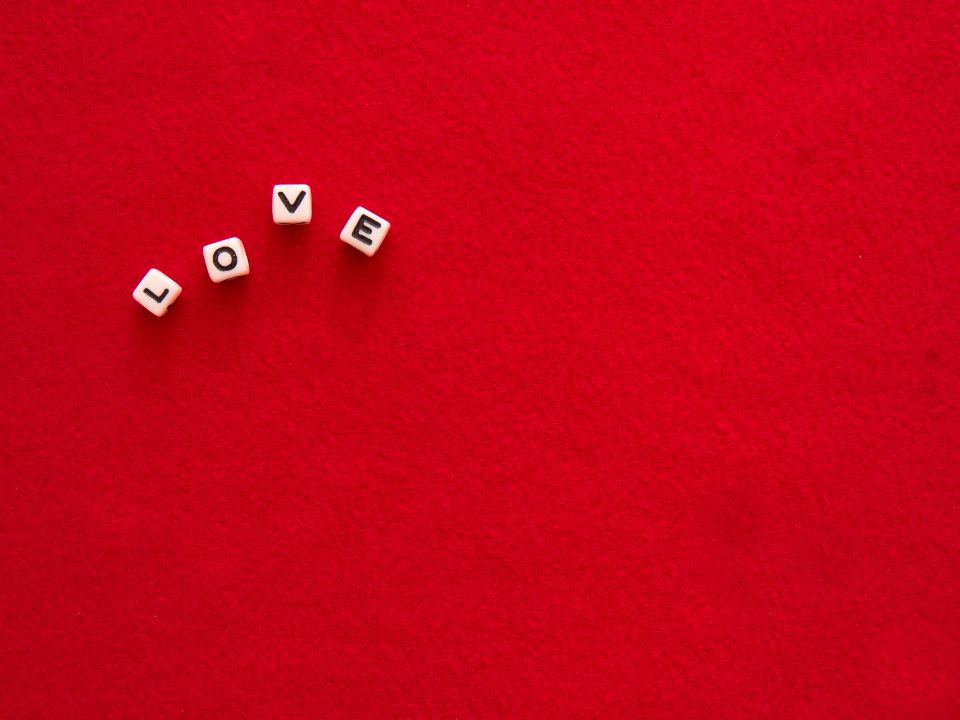 Sometimes, you just need to spell it out - like in this free stock photo, of block letters on a bright red background, by The World's A Stage.
2. White Heart in a Sea of Pink Hearts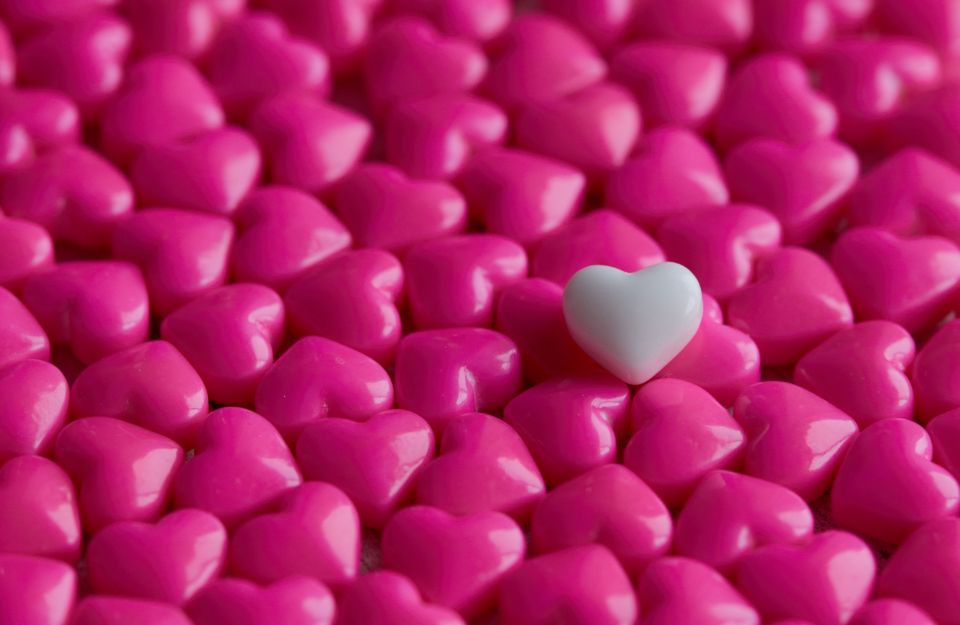 Looking for a valentine's day image to send your one-and-only love? Try this free stock image, of a white heart in a pile of pink hearts, by Macro Mama.
3. Hanging Blank Envelope with Hearts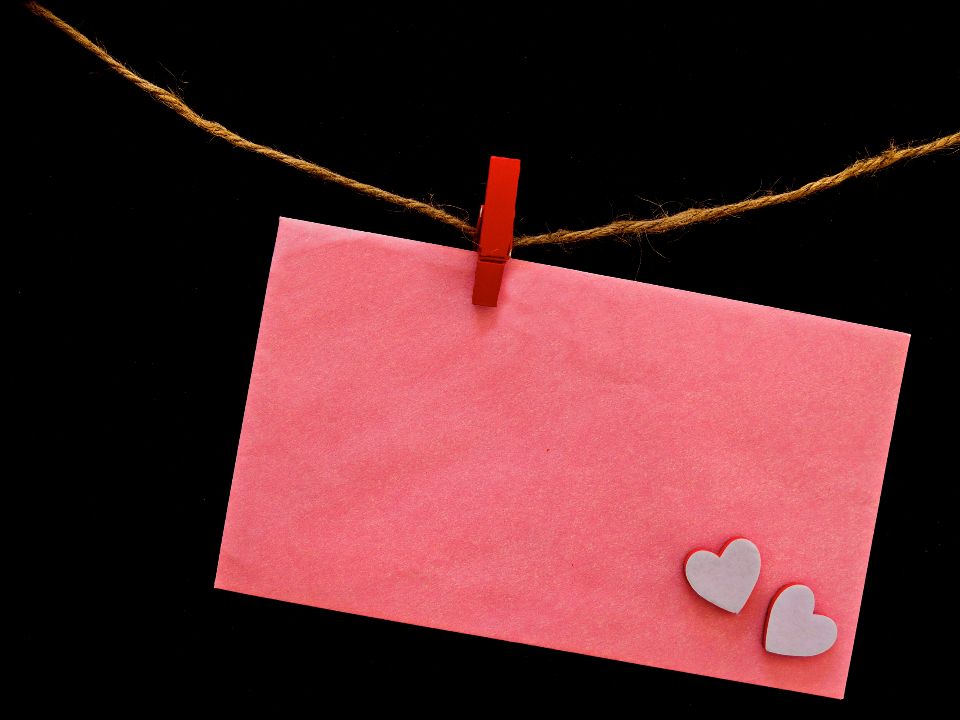 Hang in there, love is always worth it! Need an image that expresses that? Download this free stock photo, of a blank pink envelope with two white hearts, by The World's A Stage.
4. Statue of Cupid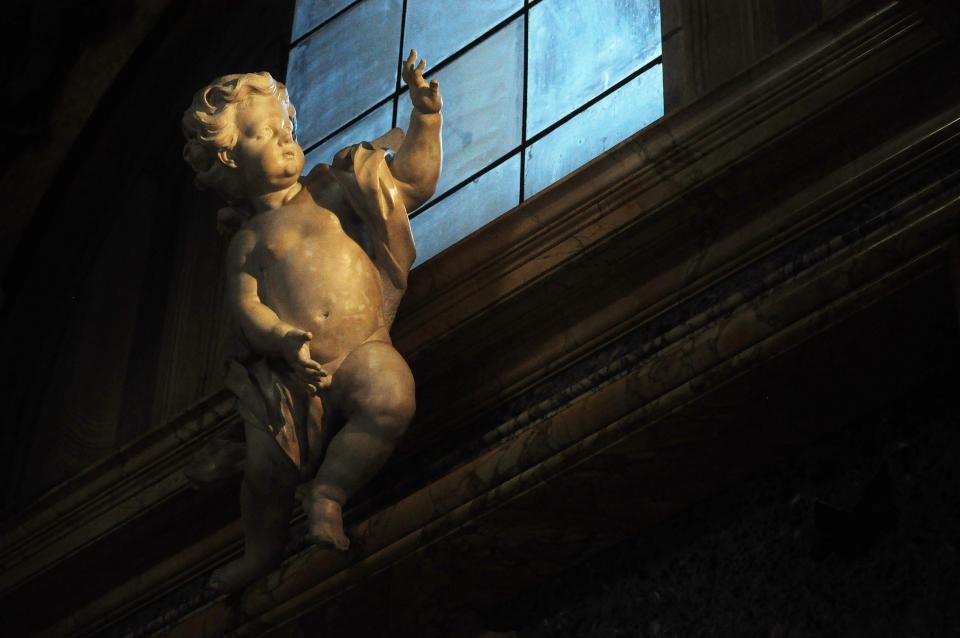 Have you been shot by Cupid's arrow? The cherubic god of love and affection is intrinsically linked to Valentine's Day - which makes this free photo, of a statue of Cupid by Skitter Photo, perfect for all your project needs.
5. Macro Rose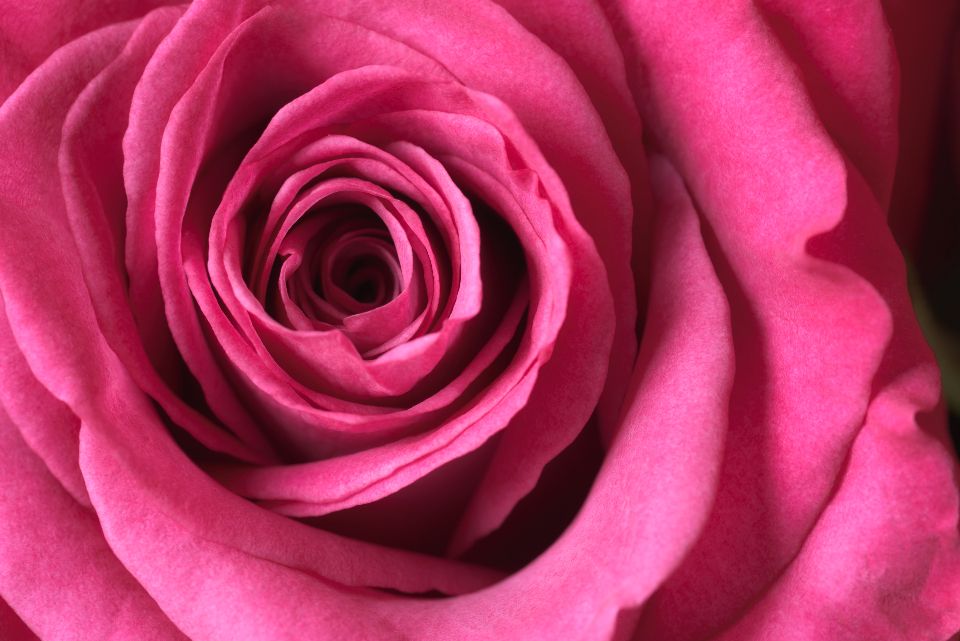 How does that Shakespearean phrase go again?  "A rose by any of other name would smell as sweet?"
Whether you're discussing Romeo and Juliet or just need a love-centric photo to complete your romantic project; we have what you need. Take this free photo, of a macro rose by Joe DeSousa, for instance.
6. Postcard with Bear and Red Hearts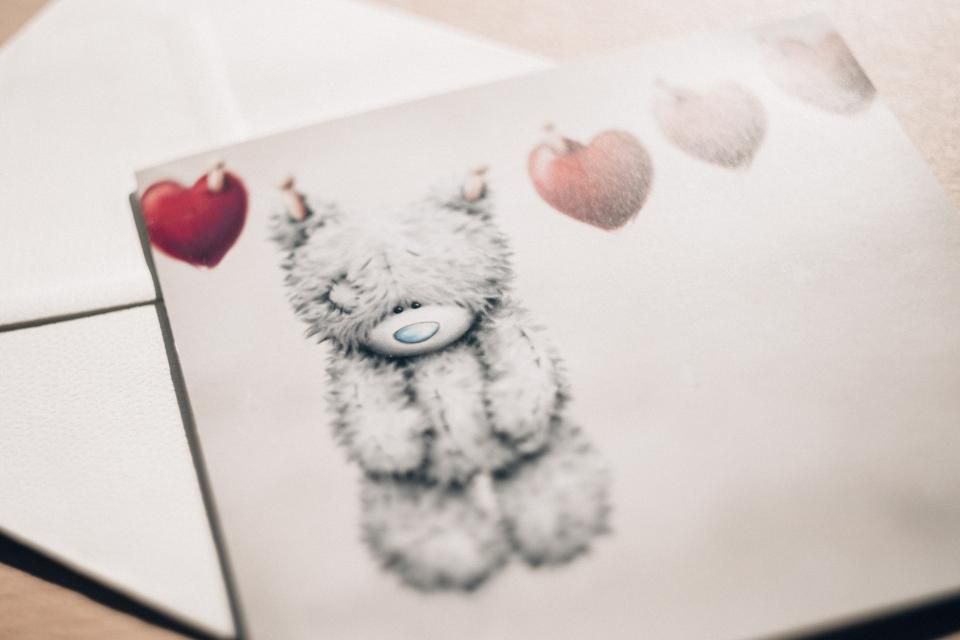 Writing a love letter? Or, leading a creative writing class on how to write a sonnet? Either way, this Valentine's Day you may find yourself searching for a photo that oozes with romance. If so, download this photo, of a postcard with a bear and red hearts, right now.
7. Side Profile of Woman with Bokeh Heart Lights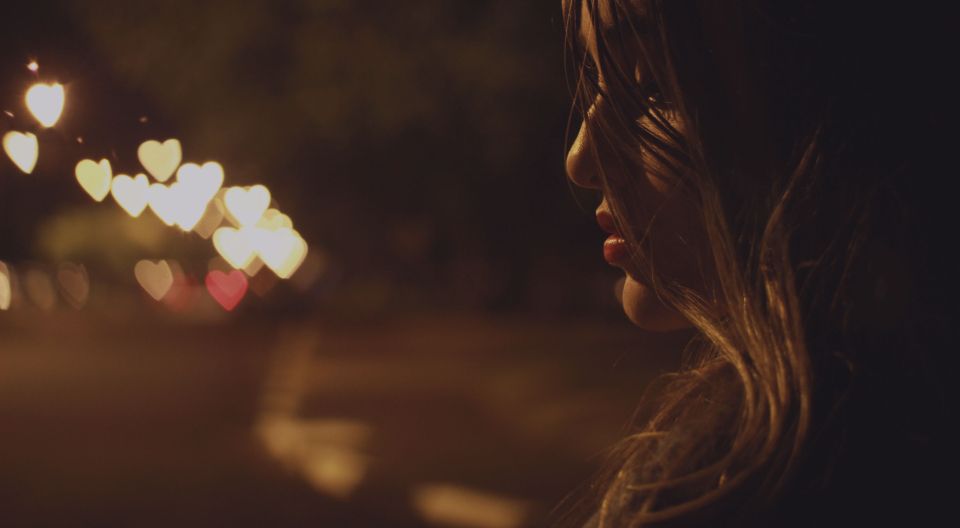 Need an alluring image to inspire love? Look no further than this shot, of a woman standing outside at night with bokeh lights in the distance, by Garon Piceli.
8. Pink, Red, and White Felt Hearts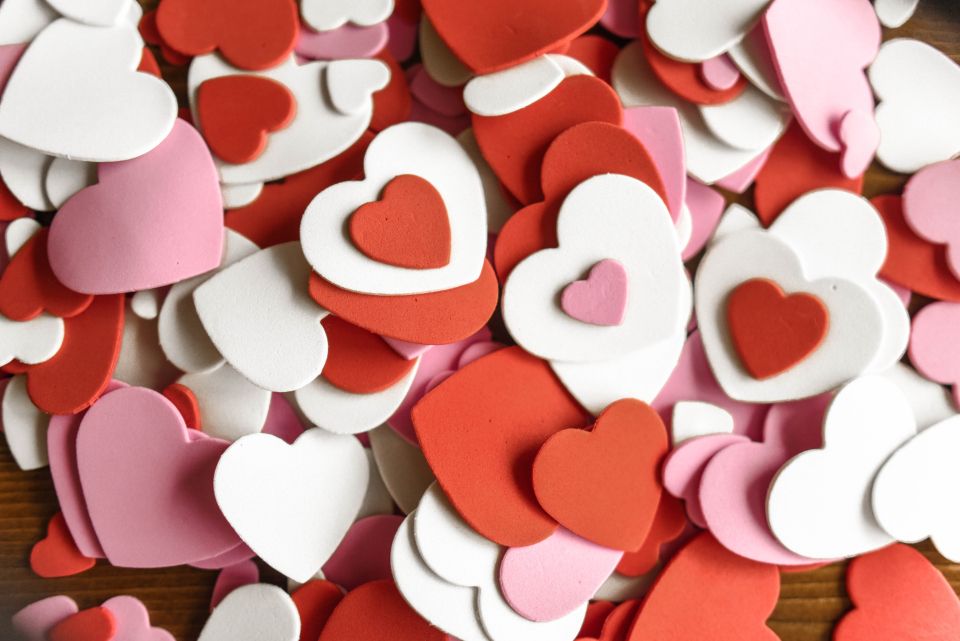 Nothing says Valentine's Day quite like a heart. Looking for more than just one? Download this free photo, of a pile of pink, red and white hearts; by Element 5 Digital.
9. Reflective Purple Hearts Texture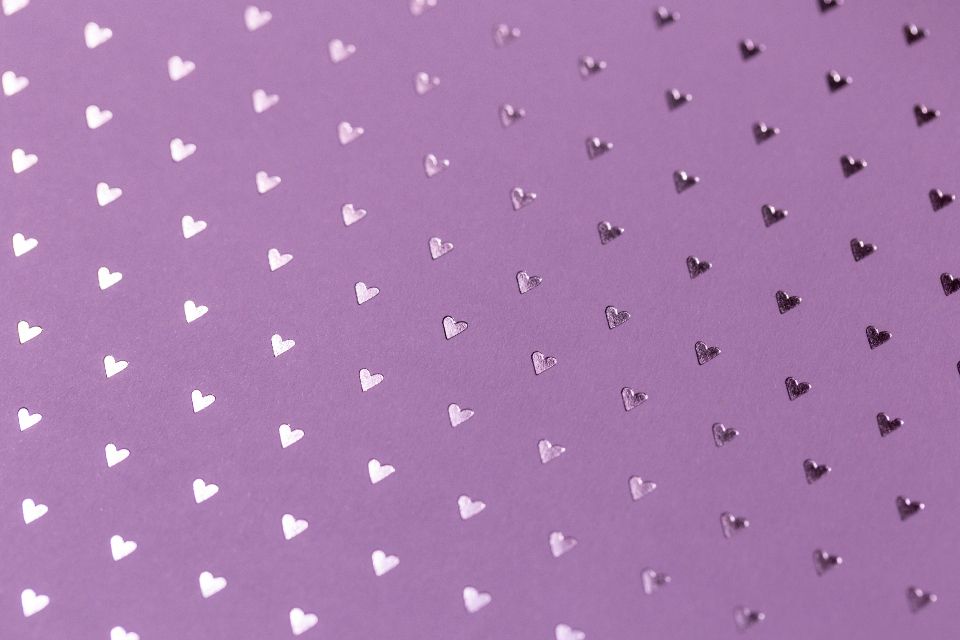 Looking for a texture to talk about love? We have what you're looking for! Download this purple background with small heart pattern by Birch Landing Home.
10. Lightbulb with Heart-Shaped Bokeh Lights
Trying to inspire someone this Valentine's Day? Already have an idea? Either way, you'll need a stock image to complete your creative project. So, download this one, of an edison lightbulb surrouned by heart-shaped bokeh lights; by Suvan Chowdhury.
11. Person in Pink Hoodie Holding Flowers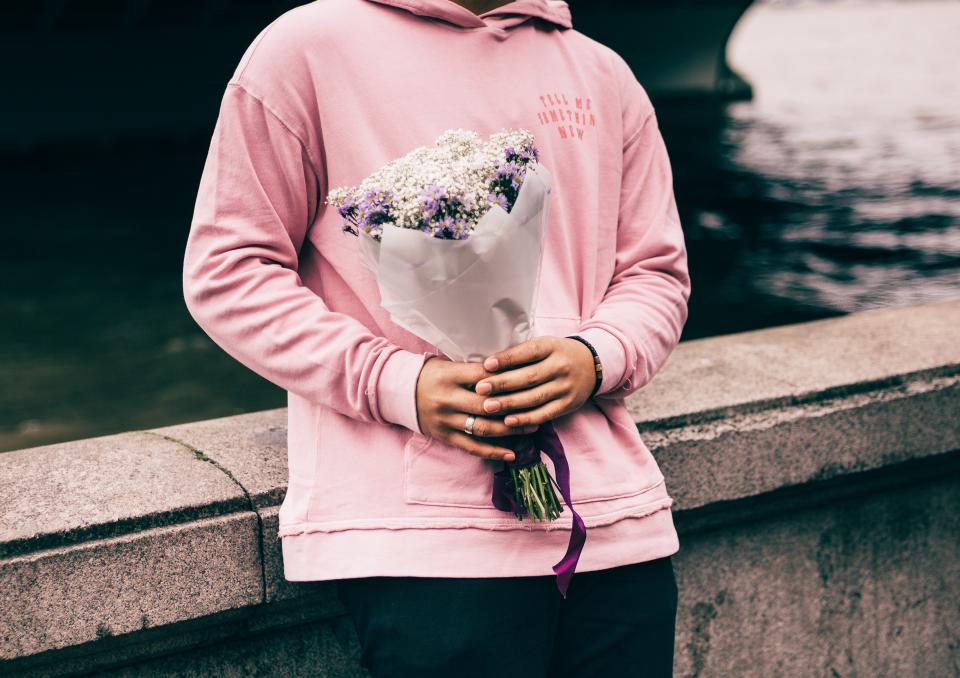 Give folks their flowers while you can. But, before you head to the nearest florist; download this free stock photo of a person holding a bouquet by Clem Onojeghuo.
12. Red, White, and Pink Macarons with Flowers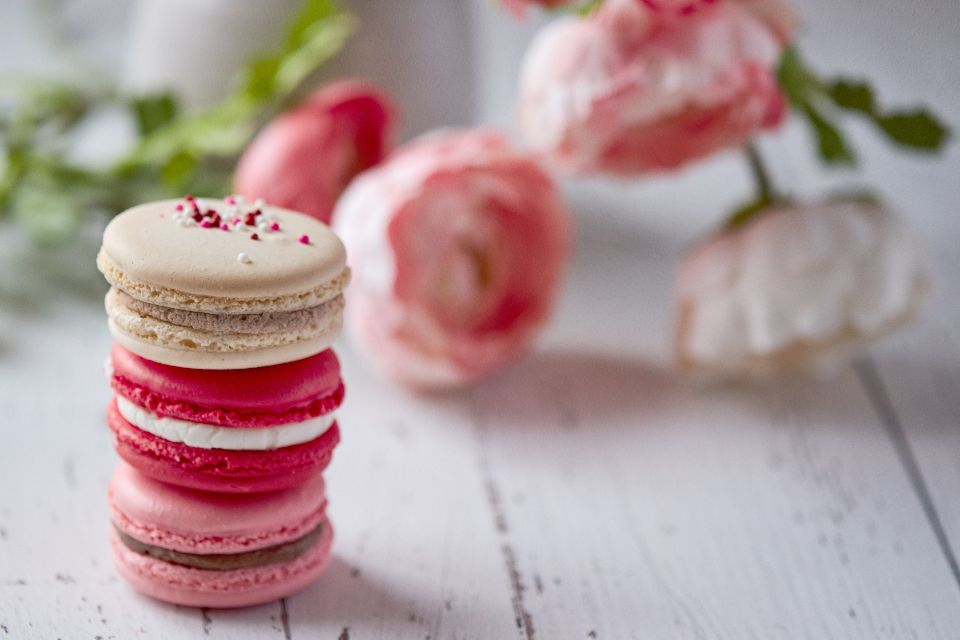 What better way to say "I love you" than with the gift of food? Need some inspo? Download this free photo, of a stack of macarons and flowers, by Foodie Girl.
13. Red Neon Sign in the Shape of a Heart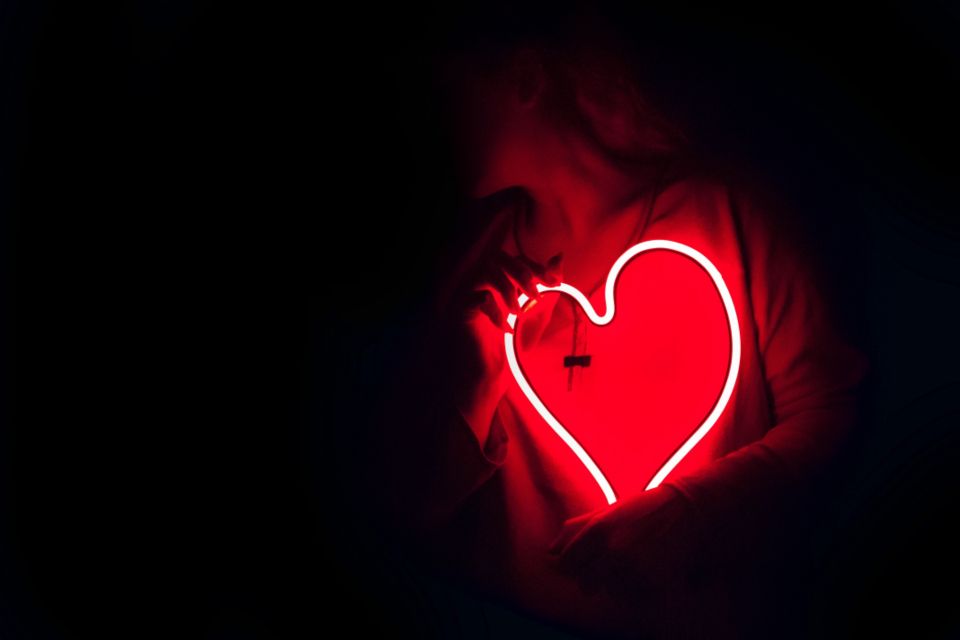 Love is a passionate emotion. Show that with this image, of a woman holding a glowing red neon sign, in the shape of a heart; by Designecologist.
14. Colorful Heart Candy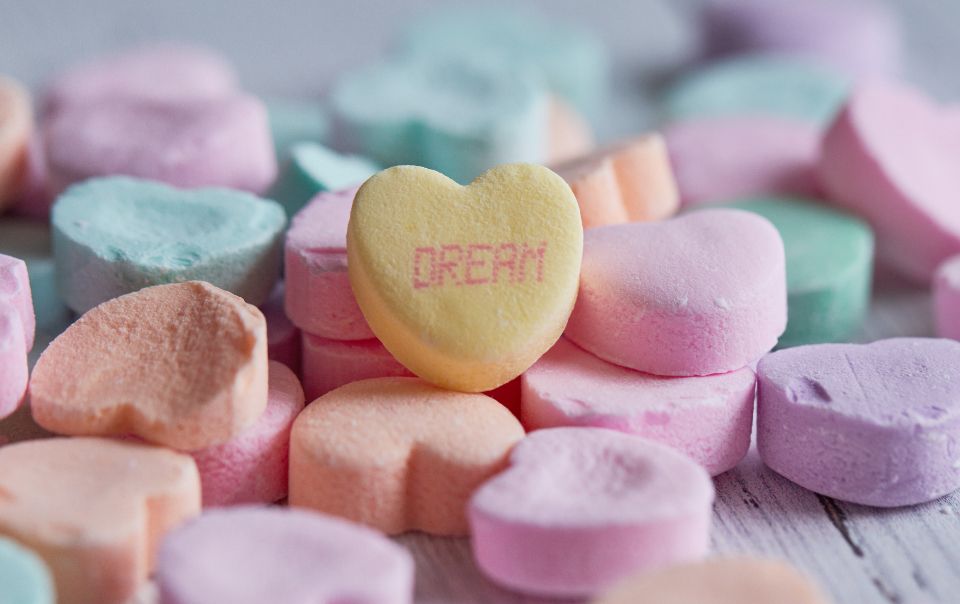 Dreaming of ways to say I love you to someone you care about it? Use this image, by Macro Mama, to share your dreams with them! You'll feel better once you express yourself.