5 Free Birthday-Themed Stock Photos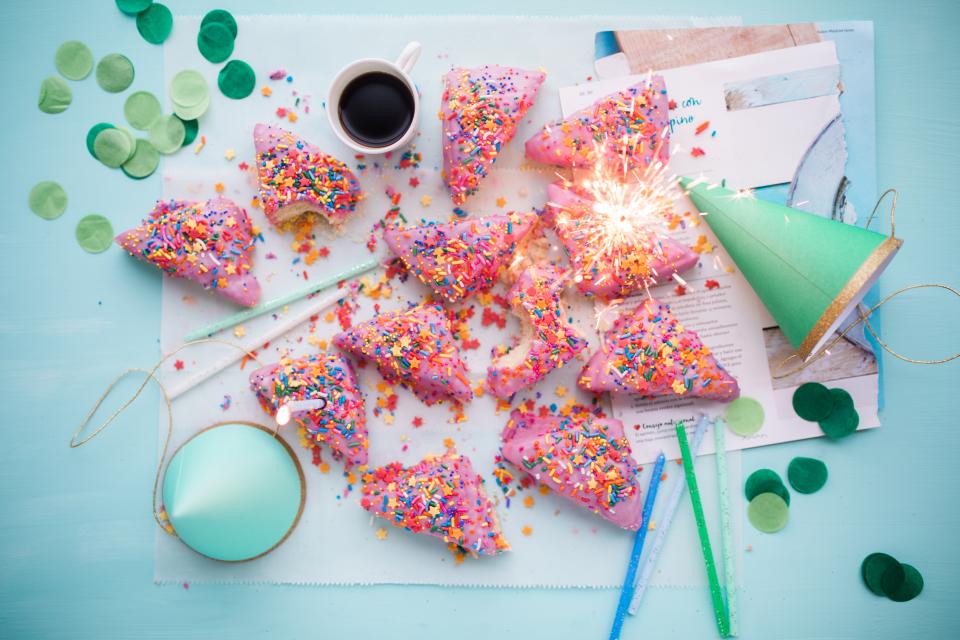 How do you say "happy birthday" to the ones you love? Whether friends and family are near, or far, you can use photos to send your warm wishes. A picture is worth a thousand words, after all.  
If you've been wondering where you can find free birthday-themed stock photos, look no further than StockSnap.
StockSnap is the go-to resource for 100% free images of birthday cake, sprinkles, celebratory sparklers and balloon-filled scenes. Here, we've compiled a quick list of 5, absolutely-FREE, celebratory stock photos, so you can wish those you love a birthday full of joy.
1. Colorful Balloons for a Birthday Party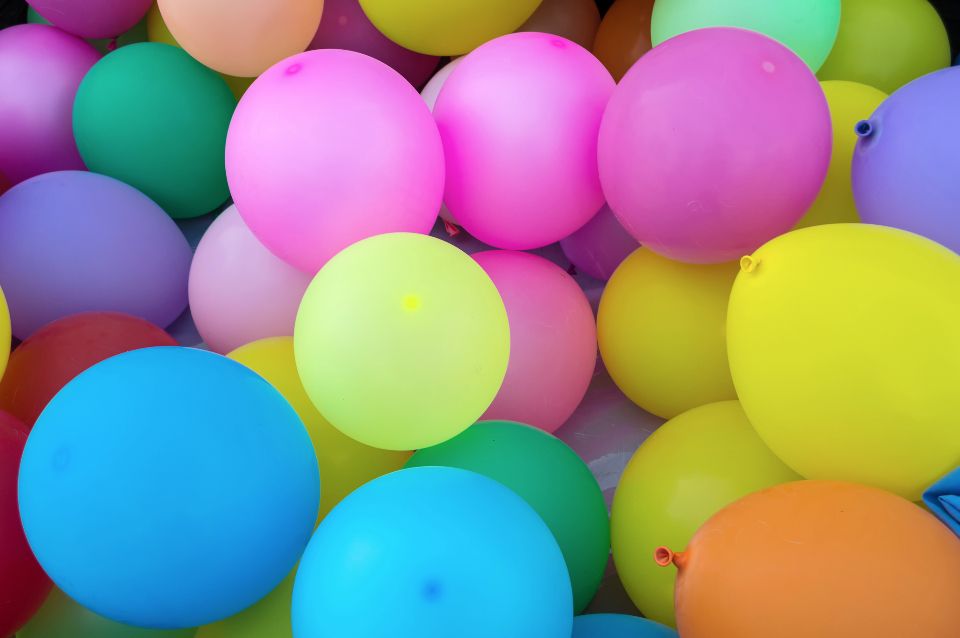 Attending a virtual birthday party? Don't forget the balloons! Even if you're not able to celebrate, in person, with your family and friends; balloons are essential to any birthday shindig. So, download this free stock photo, of colorful balloons and prepare to celebrate the birthday person in your life.
2. Green Party Hats & Pink Birthday Cake with Sprinkles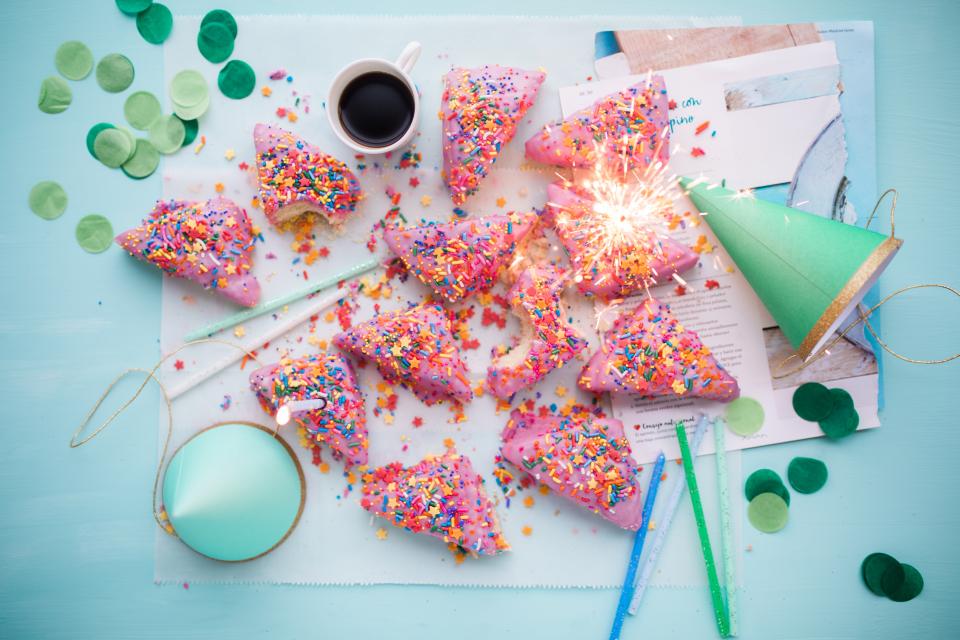 Does your office acknowledge and announce the employees' birthdays? Instead of opting for email that only has text; try jazzing up your next internal message with a stock image - like this free photo of slices of pink birthday cake with colorful, star-shaped sprinkles surrounded by green party hats and confetti.
3. A Slice of Six-Layered Rainbow Cake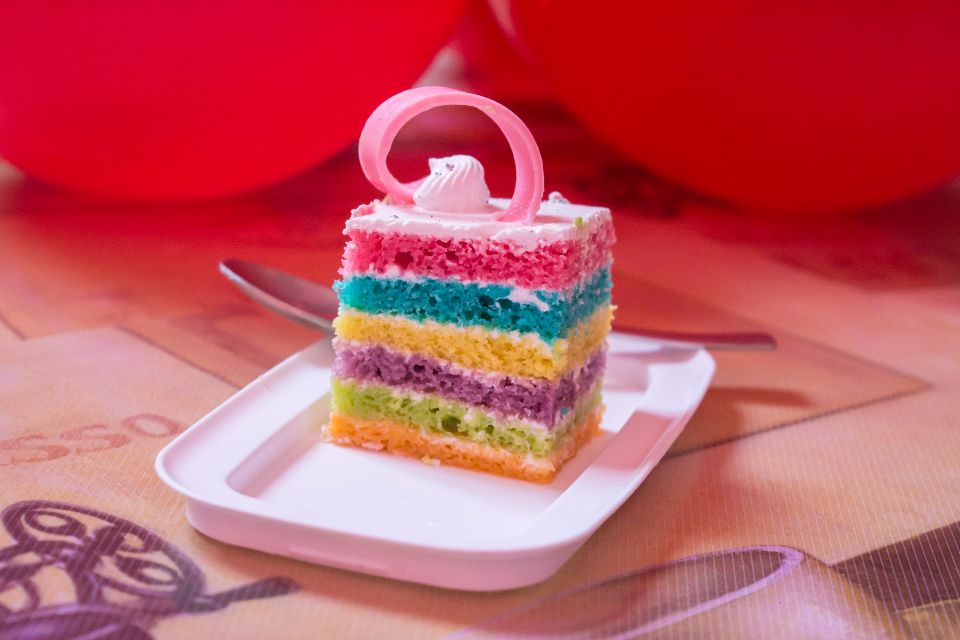 Why have a one-layer cake when you can have a six-layered rainbow cake?! Whether, you're looking for some birthday cake inspiration as you plan your own party or you're working on your own rainbow cake recipe; you should download this free stock photo! It can serve as some delicious inspiration, with its decadent orange, green, purple, yellow, blue and pink cake layers. Not to mention, the image itself has plenty of copy space; making it ideal for an e-card as well.  
4. Birthday Cake with Happy Birthday Candles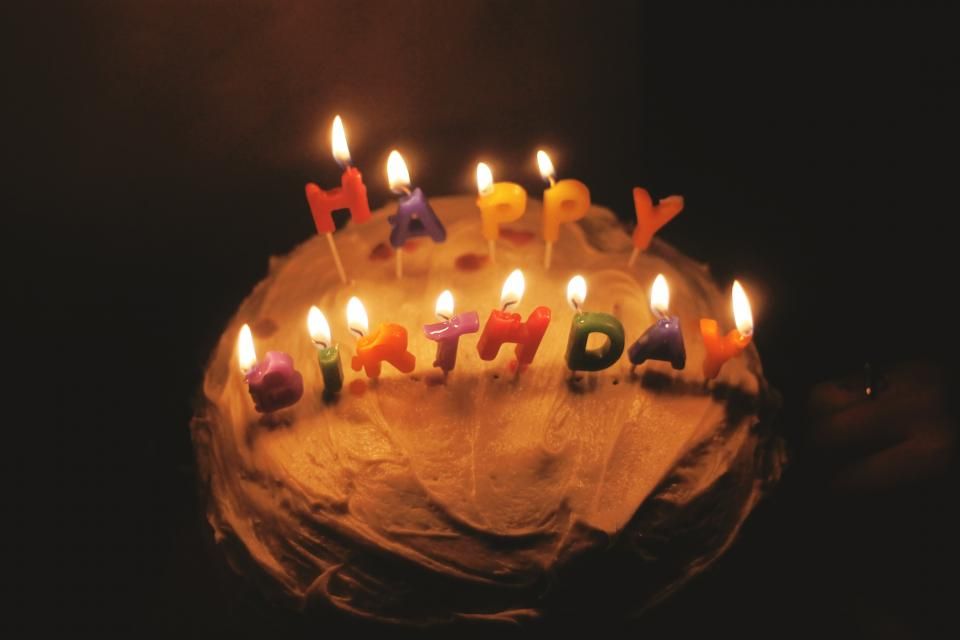 Need to wish someone a happy birthday but can't find the words? Or perhaps, you're looking for best, free stock photo for a celebratory e-card? Sometimes, the simplest way to say "happy birthday" is just to spell it out - like in this free image, of a homemade birthday cake with frosting and  colorful candles that spell out a birthday message, for instance.
5. Birthday Balloons Blowing in the Breeze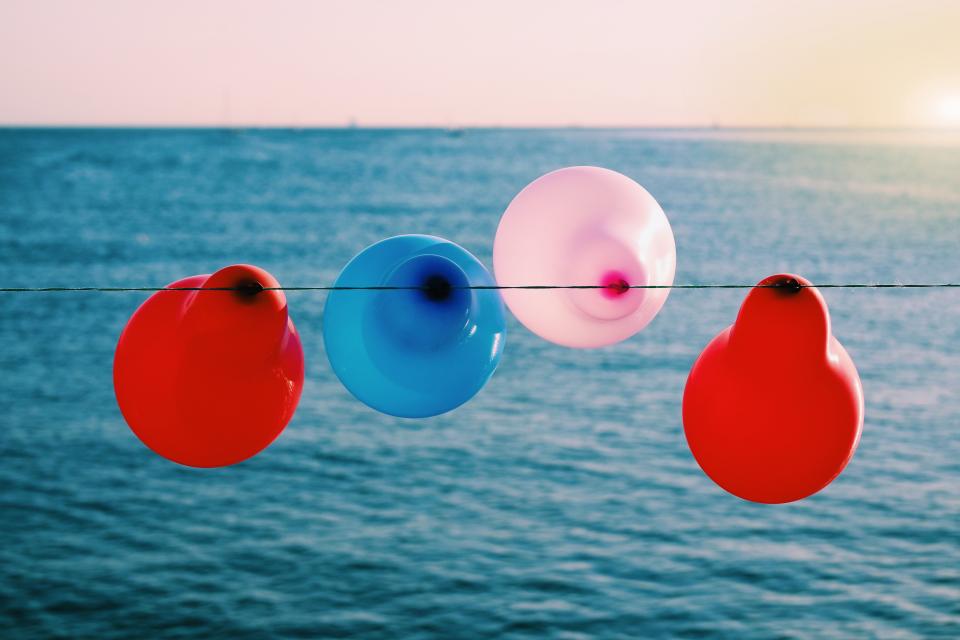 Birthdays signify the passage of time. Looking for a way to show that, in an indirect way? Look no further than this free birthday-themed stock photo, of a four balloons blowing in the breeze, overlooking a body of water during sunset. With it's abundance of copyspace and pops of color, from the red, blue and pink balloons; there are endless possibilities for what can be done with this image.