When Life Gives You Lemons: 10 Free Stock Photos of Citrus Fruits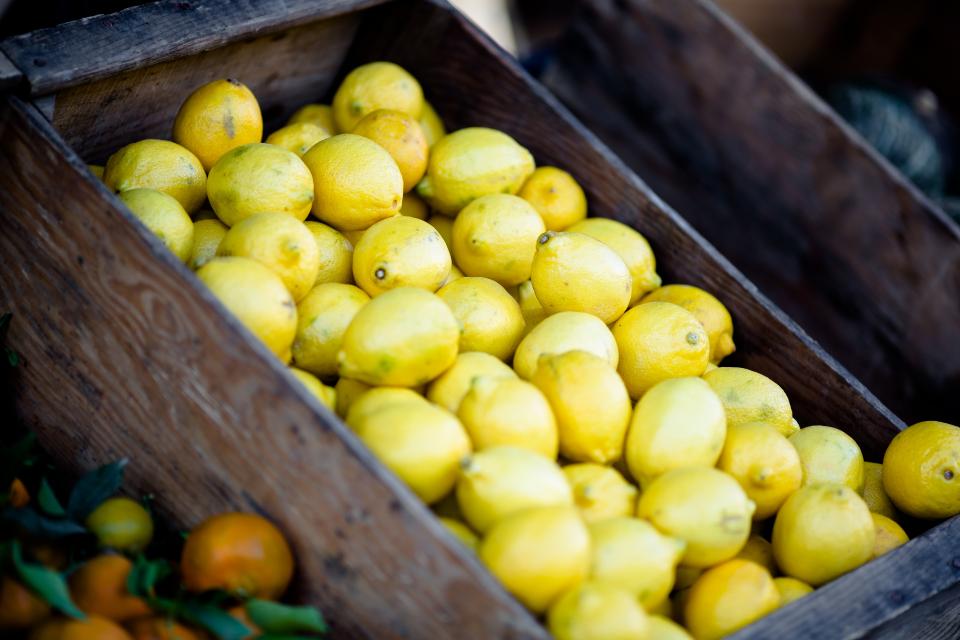 What are your favorite citrus fruits? Do you like lemons, limes and oranges? Have you ever tried a pomelo, grapefruit, kumquat, or clementine? When you think of citrus, what comes to mind?
Figuring out which fruits belong to the citrus group can take a bit of research. But, finding a high-quality, free stock image of something in this fruity family, can be even harder.
The good news is that you have access to StockSnap! In this post, we've compiled 10 totally-free stock photos of citrus fruits. Download them all, today.
1. Sliced Lemon on a Marble Surface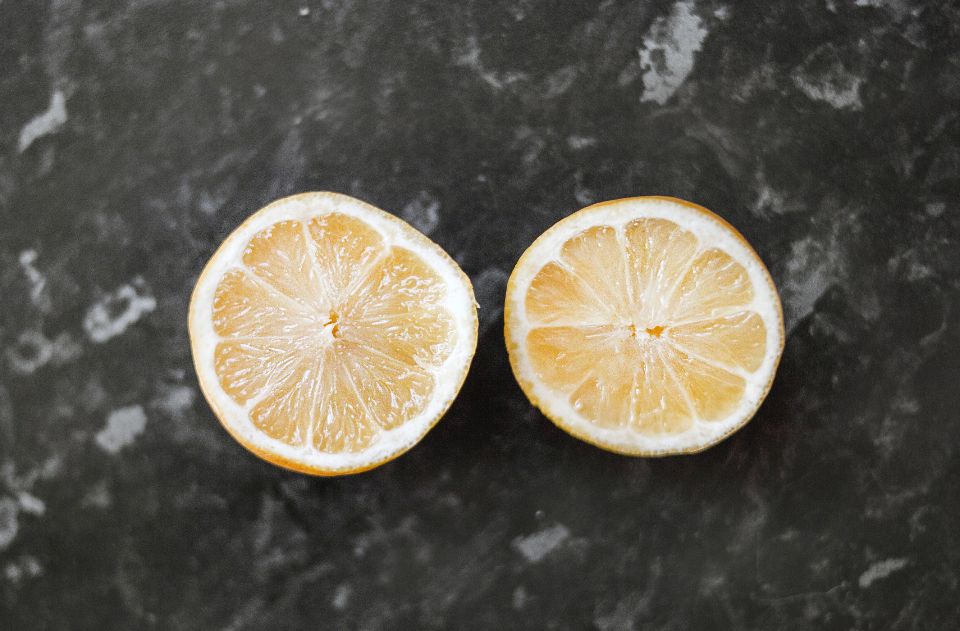 Need a free photo of a commonly-enjoyed citrus fruit? Download this stock image, of lemon halves sitting on a marble countertop; then grab yourself one of these sour treats.
2. Sliced Oranges and Blueberries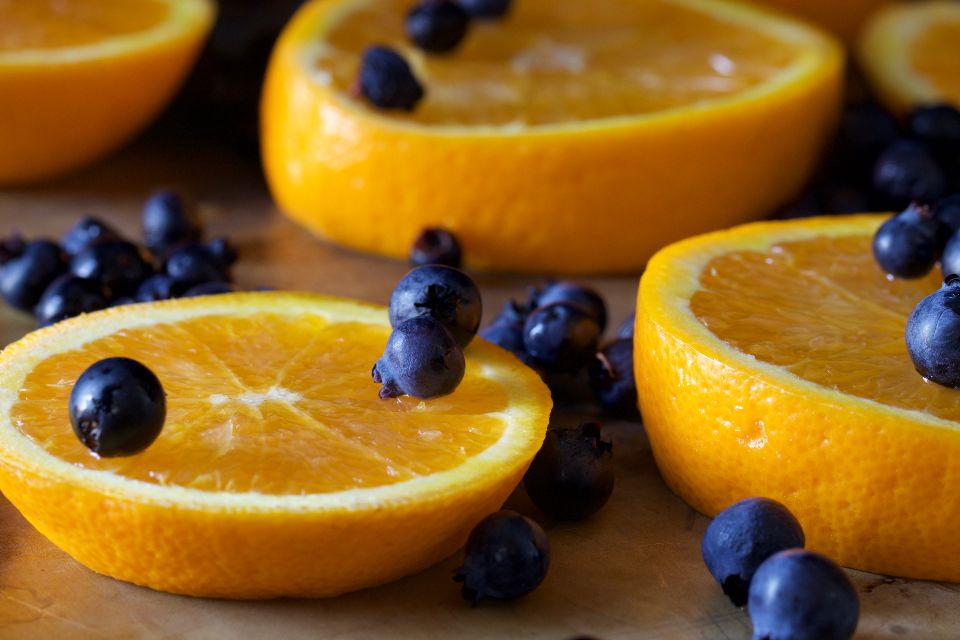 We know what you're thinking; blueberries aren't citrus fruits. And, you're right! They aren't. But oranges are and blueberries contain a notable amount of naturally-occuring citric acid. Cool, right? Download this free stock photo of sliced orange and blueberries; then, go grab a slice of citrus for yourself.
3. A Fresh Clementine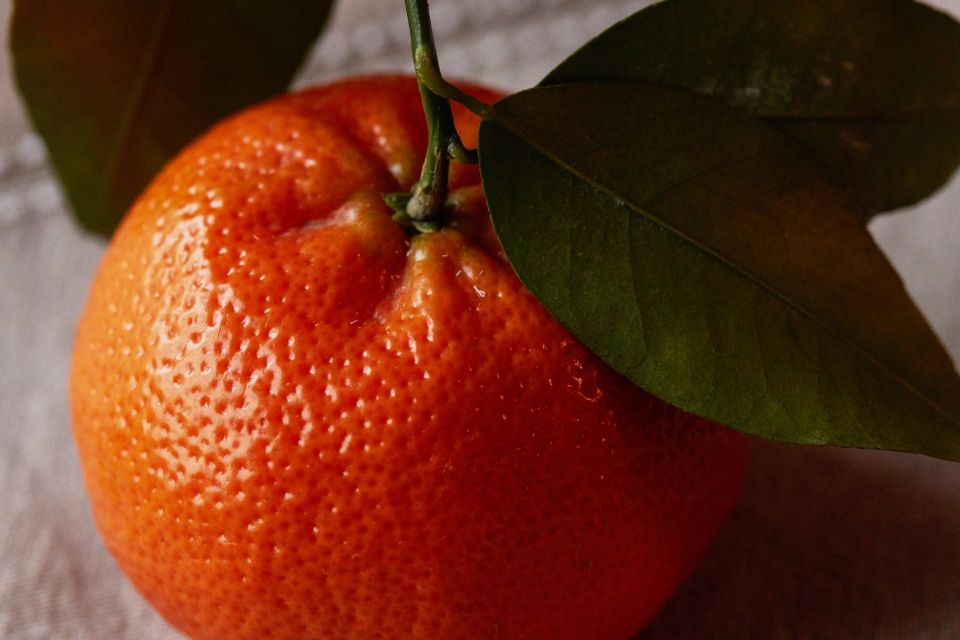 Did you know that the sweet citrus fruits, known as a clementines, are named after a French traveler named Clément Rodier? Want to know another fun fact about clementines? These small, orange fruits are the result of cross-breeding a willowleaf mandarin orange and a sweet orange.
Isn't that fascinating? There are tons of cool facts about clementines. So, download this free stock photo; then find out all there is to know about these sweet, orange snacks.
4. Wooden Bin of Lemons at a Market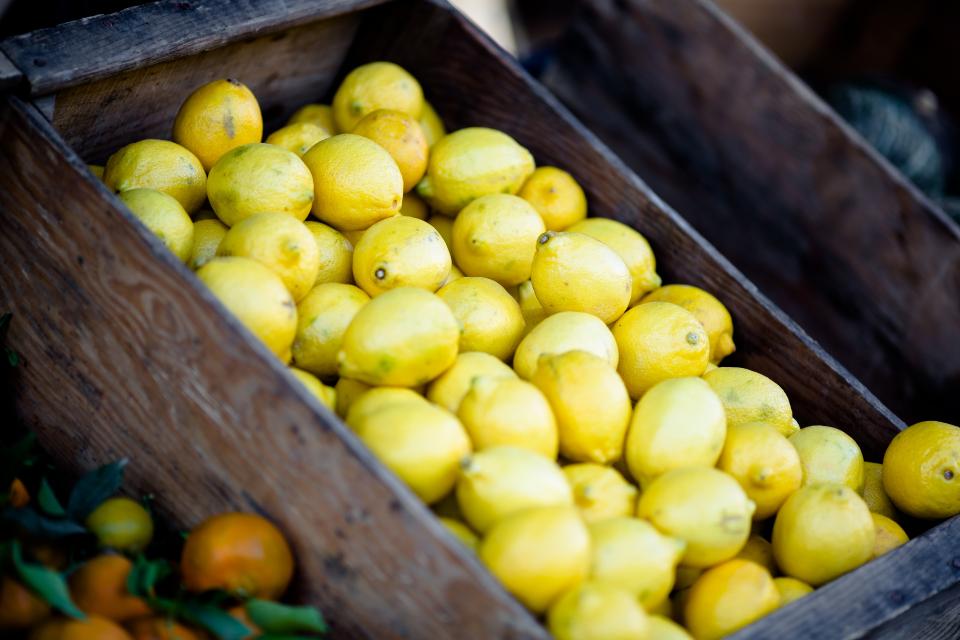 Trying lure customers to an upcoming farmers market or another food-centric shop? Download this free stock photo, of a lemons in a wooden bin at a marketplace; then post it online! People won't know what produce you're selling, if you don't tell them.
5. Grapefruits for Two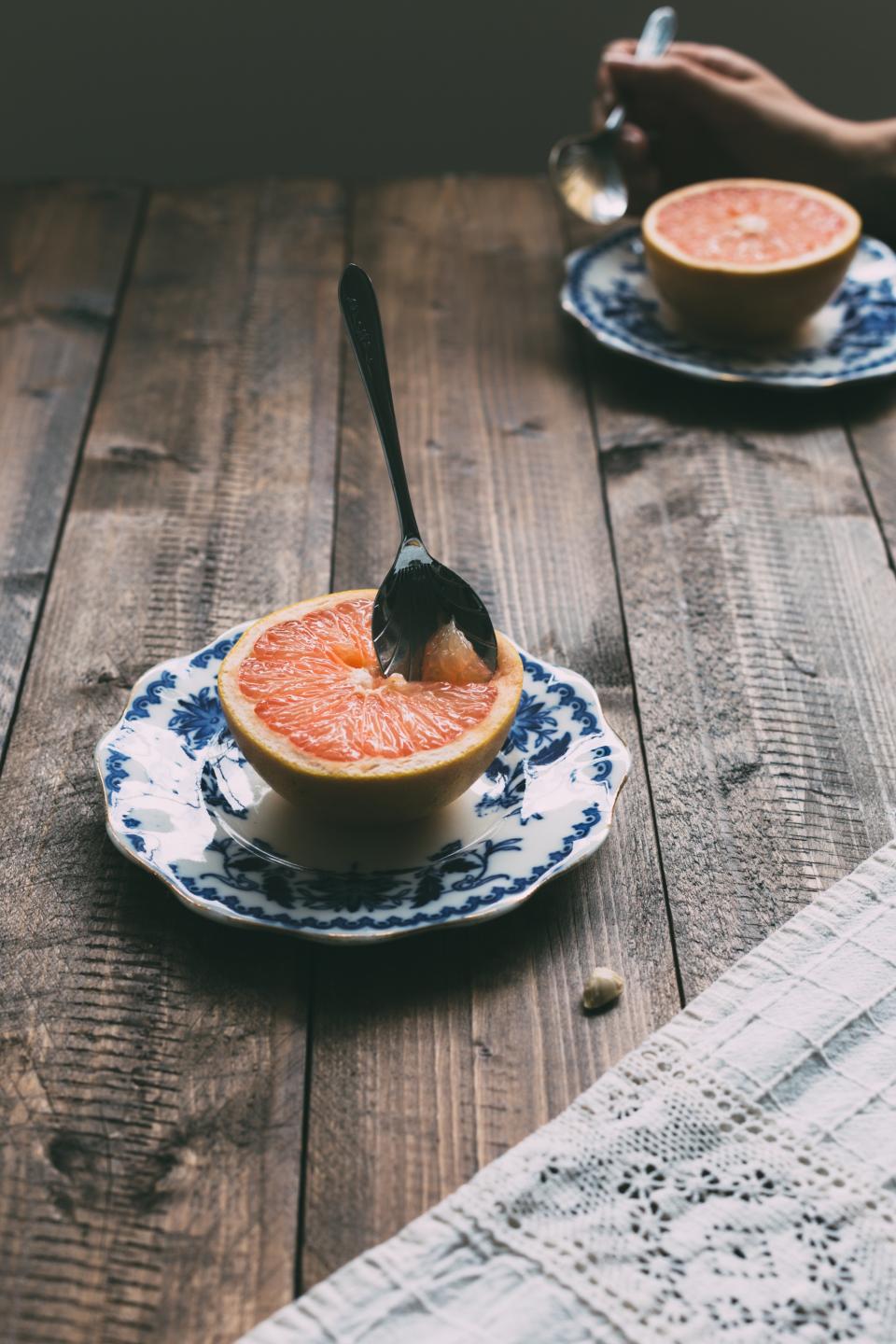 Citrus is best enjoyed with those you love. Agree? Download this free image, of two people enjoying grapefruits on blue and white porcelain plates; then go find one of these delicious fruits for yourself.
6. Limes Hanging from a Tree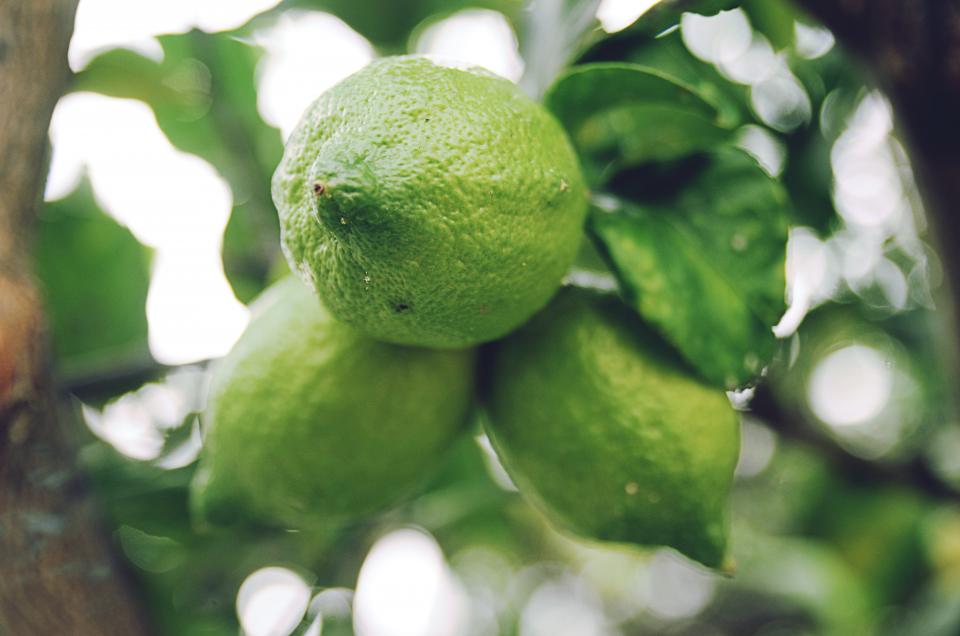 Have you ever wondered, if limes grow on a vine or on a tree? Well, we've looked it up! Much like lemons and pomelos, limes develop on trees! Citrus aurantifolia to be specific; which are shrub-like trees often mistaken for bushes.
Loving these lime-loaded facts? Download this free stock image, of three limes hanging from a tree, right now.
7. When Life Gives You Lemons Polaroid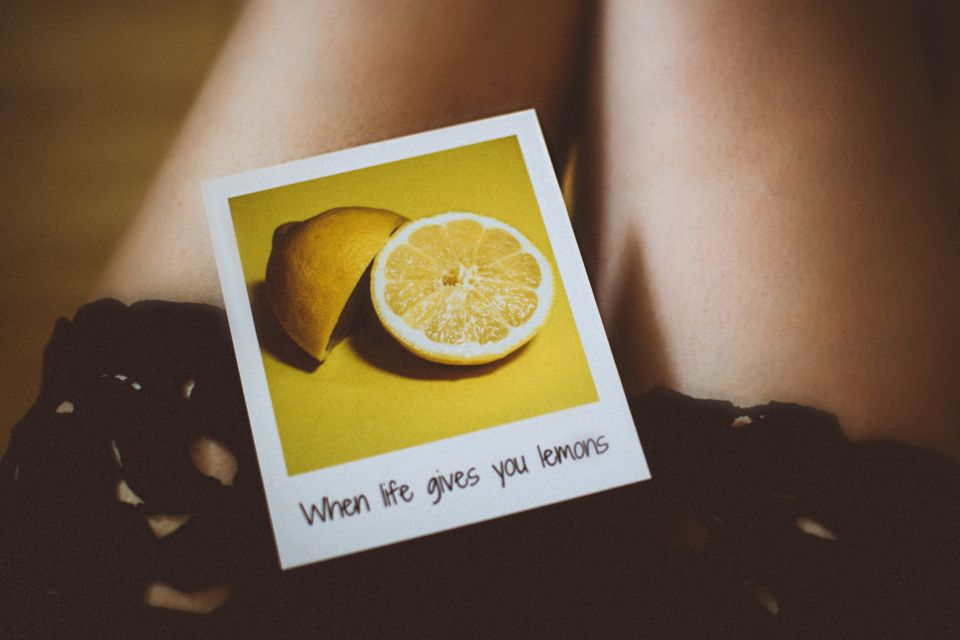 Perhaps you're looking lemons; figuratively speaking, of course. Well, when life give you lemons, download a free stock photo - like this one, that shows a polaroid of a sliced lemon sitting on the hem of a woman's skirt.
8. Lemons vs Limes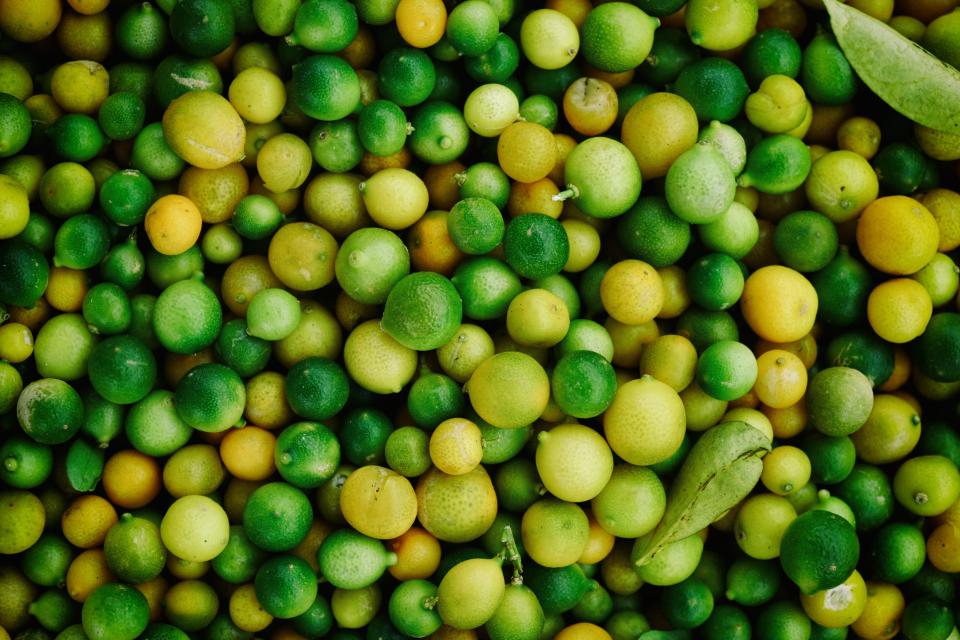 Lemons or limes? Which sour citrus fruit is your favorite? While you decide, download this free stock image.
9. A Small Group of Gooseberries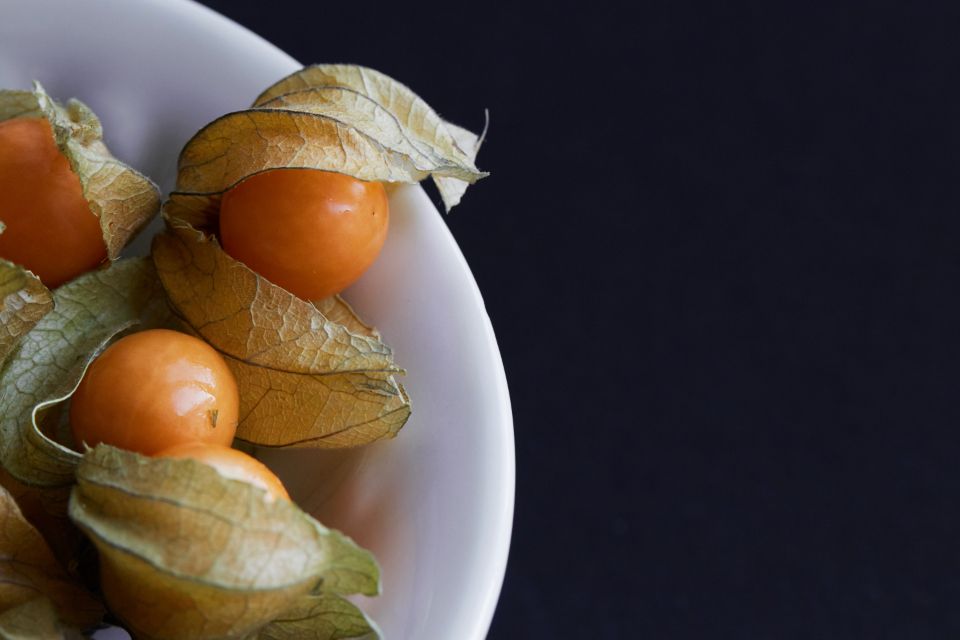 Have you ever tasted a gooseberry? It is a fleshy, citrus fruit commonly consumed in India for its medicinal benefits. In India, these orange berries are known as "amla" and play an important part of the traditional Indian Ayuvedic medicine practice.  

Creating a project about cultural food experiences? Need an image that oozes gooseberry goodness? Download this free stock photo, of gooseberries sitting on a white plate. It has plenty of copy space to suit all your needs.
10. Dehydrated Orange Slices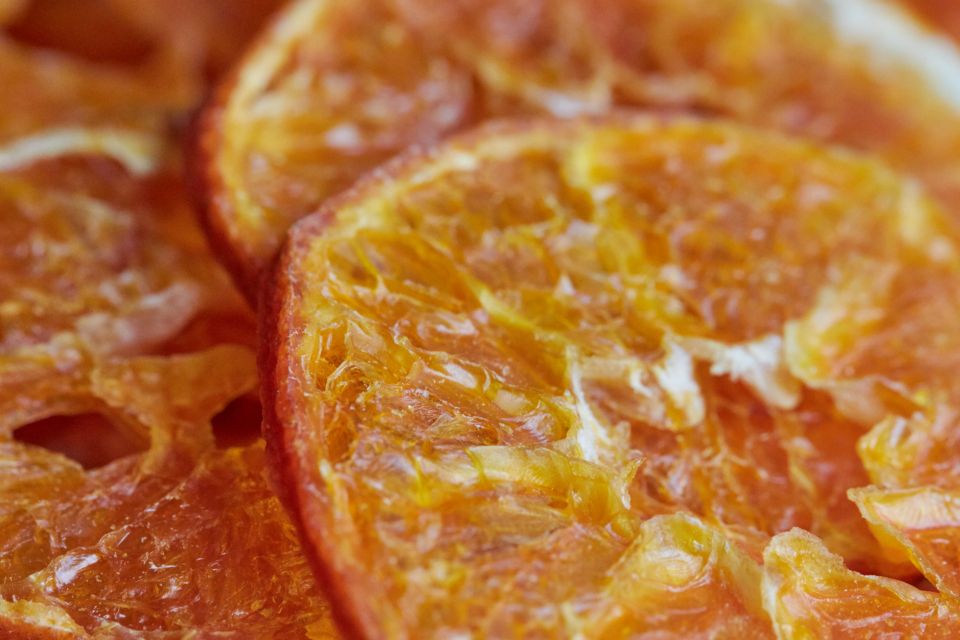 Need a shot of an orange in a different form? Download this textured close-up shot, of dehyrdrated orange slices, today!